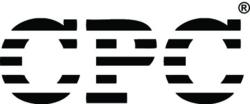 Rockville, Maryland (PRWEB) July 10, 2012
Closed captioning software company CPC today announced that it received the National Association of the Deaf's (NAD) prestigious Accessibility Award. The award was presented during NAD's Council of Representatives meeting at its biennial conference in Louisville, Ky. on July 4.
"The presentation of biennial awards formally recognizes individuals and organizations across the country that have played a role in advancing the civil, human and linguistic rights of the deaf and hard of hearing American community," said NAD President Bobbie Beth Scoggins. "The Accessibility Award is presented to individuals or organizations in recognition of exceptional commitment to advancing the accessibility rights of deaf and hard of hearing Americans in a way that also benefits the public at large."
"It is very fitting that on Independence Day, CPC is receiving the Accessibility Award for developing software that helps people live independently," said CPC Vice President and co-founder Sid Hoffman. "On July 4, 1776, our country as a whole received independence. Each and every day Americans are becoming more independent as individuals through the use of closed captioning technology."
"CPC is grateful to receive the award, and proud of any contributions it has made via closed captioning software, to fostering the independence of deaf and hard of hearing individuals that make use of closed captioning in their daily lives," said Hoffman.
CPC Closed Captioning Breakthroughs
CPC has developed more than 35 closed captioning software firsts. These breakthroughs include the first simultaneous closed captioning/teleprompting software, the first and only U.S. Patent for a software closed caption encoder, and software that automatically synchronizes closed captions with spoken dialogue.
About CPC
Rockville, Md.-based CPC has been the captioning industry leader since 1986. CPC offers the most advanced closed captioning and subtitling software currently available, as well as the widest array of service options on the market, to organizations worldwide. For more information, please visit http://www.cpcweb.com/.
About NAD
Silver Spring, Md.-based NAD is the premier civil rights organization representing deaf and hard of hearing individuals in the U.S. Established in 1880, the 501(c)(3) organization works to improve the lives of millions of deaf and hard of hearing Americans in the areas of early intervention, education, employment, health care, technology and telecommunications. NAD facilitates its federal advocacy work through coalition efforts with specialized national deaf and hard of hearing organizations, as well as with coalitions representing national cross-disability organizations. For more information, please visit http://www.nad.org.
If you would like more information, or to schedule an interview with CPC Vice President and co-founder Sid Hoffman, please call Sid Hoffman at 301-738-8487 or email Sid Hoffman at shoffman(at)cpcweb(dot)com.
Contact: Giovanni Galvez
Phone: (301) 738-8487
Email: ggalvez(at)cpcweb(dot)com