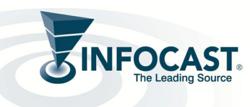 To avoid getting locked out of the world's 7th largest consumer market, the Infocast Summit is the absolutely essential event for any company that plays in the consumer goods market in California.
Woodland Hills, CA (PRWEB) July 09, 2012
As California is set to transform the way consumer goods are produced, Infocast – the leading producer of business intelligence events in dealing with new policies and regulations – has announced their inaugural Safer Consumer Products Summit, to be held at the San Jose Hilton on September 5-7, 2012. The Summit will explore new obligations and risks for manufacturers, the opportunities for product innovation and new business prospects for solution providers. The Safer Consumer Products Summit will provide the most definitive snapshot of the new regulations before the expected final enactment in Q4 of 2012.
All players across the value chains for food contact packaging, personal care, household care and children's products will be affected, directly or indirectly, with other value chains not far behind. Any company that sells consumer products in California – including their retailers, importers and suppliers – stands to be affected. To avoid getting locked out of the world's 7th largest consumer market, the Infocast Summit is the absolute essential event for any company that plays in the consumer goods market in California.
The new rules, mandated by SB 509 and AB1879, will drive drastic changes in corporate practices of formulation, materials/chemicals selection, supply chain and manufacturing processes, with the ultimate aim of reducing exposure to thousands of known or suspected hazardous chemicals, from endocrine-disrupting phthalates and BPA to flame retardants and others that populate the environment and human body. In addition, studies have repeatedly shown that normal consumers have trace amounts of hundreds of industrial chemicals in their bodies. An emerging body of science suggests "low dose" and "compound effects" can make these compounds much more dangerous than previously understood, especially for children and animals.
Regulatory responses range from including firms on a public "Priority Products" listing and in-depth "Alternative Assessment" reports to outright bans from shelves or importation. By making the entire process transparent on open public websites, the California DTSC additionally exposes manufacturers to the possibility of "public shaming" by campaigners, or attacks by tort lawyers.
Prominent industry innovators will be on hand to share how they are getting the jump on emerging "Green Chemistry" and "Safer Product" rules, and what will be required for other companies to succeed in the new era.
California DTSC Director Debbie Raphael and Green Chemistry pioneer John Warner will be among the keynote speakers at the Summit. Additional keynote speakers include Roger McFadden from Staples, Gabriel Wing from Herman Miller and Martin Wolf from Seventh Generation. Speakers from Ford, GE, IBM, Johnson & Johnson, Unilever and Volvo Car Corporation will also participate to share their OEM strategic insights. 
An Innovating for Safer/Greener Products Forum precedes the Summit and will coalesce strategies from manufacturers, brand owners and chemical companies—both global names and start-ups. The Forum will also explore new opportunities for suppliers of alternative materials and chemicals and LCA and toxicology solution providers.
For more information, to register for the Summit, or to join as a Speaker or a Sponsor, visit the event website at http://www.infocastinc.com/saferproducts or contact Infocast at 818-888-4444.
About Infocast
For over 25 years, Infocast has produced the highest quality events, tailored to the needs of the industries we serve. We intensively research the marketplace, pulling from an extensive network of experts to give you the information and connections to succeed.