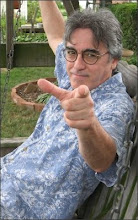 Frank Cotolo addresses contemporary topics with a fiery flick of a tongue and a torrid turn of a phrase.
Silverthorne, CO (PRWEB) July 10, 2012
Frank Cotolo, host of the popular internet radio show Cotolo Chronicles, will welcome hospice physician and author, Dr. Karen Wyatt as a guest on his upcoming show, Thursday July 12, 9 pm EST to discuss the difficult subject of suicide. This will be the second appearance on the show for Dr. Wyatt who previously joined Cotolo on June 14, 2012 for a discussion of end-of-life issues as presented in her book "What Really Matters: 7 Lessons for Living from the Stories of the Dying."
Cotolo, who was formerly a writer for Wolfman Jack, enjoys participating in witty and spirited conversations with his guests and doesn't hold back when controversial issues arise. EvO:R Entertainment says that Frank "addresses contemporary topics with a fiery flick of a tongue and a torrid turn of a phrase." Cotolo himself says he tries to emphasize the "three E's" on his radio show, "Entertainment, education and enlightenment," and he invited Dr. Wyatt back for a second show because she "fits like a glove" and provides all three of these benefits.
Dr. Wyatt, a former hospice physician who has had training in family medicine and psychiatry, is well-versed in the topics of death, dying and suicide both professionally and in her personal life, as well. But she adds an additional spiritual perspective to the discussion that is not commonly presented by other medical doctors. Wyatt say she draws her spiritual wisdom from her own life experiences and her attempts to grow and develop in consciousness throughout her life. Her book "What Really Matters" combines stories of the dying patients she cared for during her years in hospice work with spiritual reflections on the meaning of life.
The radio show Cotolo Chronicles can be heard live through dial-up or broadband connections on the internet every Thursday evening from 9 to 11 pm EST. The show is also available as a podcast for later listening and is syndicated to the following channels: Pro Peace Radio, Final Frontier Radio, SRN One, KJAG Radio, TyneFM, Infinity Radio, WROM Radio, and WBTM Radio.