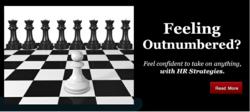 we urge employers everywhere to review their compliance
(PRWEB) July 06, 2012
On June 28th, 2012, the Supreme Court issued its decision to uphold the individual mandate of the Patient Protection and Affordable Care Act, also known as the Health Care Reform. With that decision, employers and plan sponsors will have to revisit and implement a number of practices and policies regarding the health care plan options offered to employees.
"We recognize the urgency of understanding how PPACA affects businesses and have therefore begun a thorough review of the upcoming deadlines and changes effective in 2013, 2014, and 2018, as provided by PPACA. We are also working with our trusted advisors, law firms, brokers and auditors, to address most of the concerns employers and their employees may have regarding the health reform. Our clients can rest assured that all required changes effective during any part of 2012 have already been met and our plan is in full compliance with the current PPACA regulations; and we urge employers everywhere to review their compliance," said Jim Beesley, CEO of HR Strategies.
In the next few weeks HR Strategies will be blogging on the impact of the law and co-employer relationships. This will be of utmost interest to those businesses in a PEO relationship, as well as those who are not.
HR Strategies reiterates their commitment to provide employers with the guidance and the peace of mind they need so that they can focus on their core business. As always, HR Strategies welcomes their clients to contact them with any questions or concerns.
About HR Strategies
HR Strategies provides the customizable HR solutions (including but not limited to payroll, benefits, workers compensation, tax administration, regulatory compliance, HR consulting, training solutions) and expertise of a large corporation's personnel department in an affordable and effective solution. HR Strategies enables clients to reclaim time, stabilize and reduce labor costs, and stay compliant with government regulations.