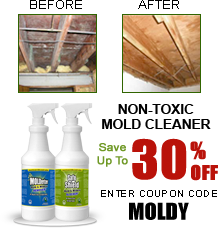 ...to make cleaning a safer and yet still effective everyday routine, MyCleaningProducts formulated a set of non-toxic cleaners.
Miami, FL (PRWEB) July 08, 2012
Cleaning products make it easier and faster to complete house or building maintenance tasks. But the problem is, the majority of conventional cleaners are full of harsh chemical ingredients that negatively affect health and the environment. In an effort to make cleaning a safer and yet still effective everyday routine, MyCleaningProducts formulated a set of non-toxic cleaners. And the use of them, it recommends to all mothers and property owners.
According to MyCleaningProducts' representative, to produce the company's line of green cleaning products, their CEO traveled to Peru. There he learnt a number of natural cleaning remedies from the locals which were applied in the formulation of MCP's products.
Discover the Fusion of Wellness with MCP Cleaners
However, the company emphasized that despite being made of natural ingredients, its cleaners are no way short of effectiveness. They clean and can do it effectively, it said. The continued existence of the company and the positive reviews of its clients can prove that true, it added.
And so, MyCleaningProducts urges all mothers and property owners to go for the green cleaners the next time they clean. It cited that with the green cleaning products, they can keep a place tidy and clean without putting their own health and even that of others at risk. That's because the cleaners leave no residue of harsh chemicals that can cause allergies or breathing difficulties. Hence, no evacuation is needed every time a room is cleaned.
See the Complete of MCP's Green Cleaning Products
Apart from the health benefits, the company pointed out that the use of the non-toxic solutions also helps preserve the planet. As it contains no toxic ingredients, it follows that no additional pollutants are released into the environment.
With those benefits, the cleaners, in another angle, basically offers its users a way to decrease their carbon footprint without emptying their pockets. That's because the fact that they are first and foremost cleaning products allows them to fulfill two purposes: to clean and to help their users go green.
There is a wide set of safe cleaners that users can purchase from MyCleaningProducts. And with the inclusion of unique and refreshing fragrances to their product list, they offer another additional benefit of creating a zen-like home environment. That generally offers a relaxing indoor and even outdoor atmosphere.
Among the green cleaning products that MCP has to offer are for rust removal, mold remediation and pest-control. And specific examples of their products are Rusterizer, Molderizer and Bed Bug Bully.