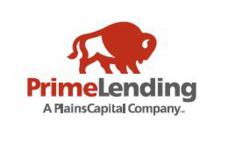 "PrimeLending is truly a breath of fresh air in the mortgage industry today."
Palm Desert, CA (PRWEB) July 07, 2012
Dallas-based residential mortgage originator PrimeLending, a PlainsCapital Company, today announced the addition of Linda Benjamin as a senior mortgage loan officer at the PrimeLending office located at 74-199 El Paseo Drive, Suite 202 in Palm Desert, California.
With 30 years of experience in the mortgage industry, Benjamin most recently served as a senior loan officer with the Palm Desert branch of Mission Hills Mortgage. Now with PrimeLending in Palm Desert, Benjamin will work to lead her clients through the mortgage process and provide them customized loan options which assist them in reaching their long term financial goals. Benjamin found many reasons to become a part PrimeLending.
"PrimeLending is truly a breath of fresh air in the mortgage industry today. With so many new and upcoming changes affecting our business, PrimeLending proves to be very agile and makes all the necessary adjustments to continue to provide the best loan options and service to their clients," said Benjamin. "This people centric focus is so rare, and once I found a mortgage company with such strong core convictions and purpose, I knew I wanted to be a part of it. I'm certain with the strength and stability of PrimeLending, I'll be able to serve my homebuyers and business partners better than ever."
Serving as branch manager, Randy Florence works to build the strong reputation of PrimeLending in Palm Desert by hiring well seasoned mortgage professionals such as Benjamin to his mortgage team.
"Linda brings over 30 years of experience in the mortgage industry which is remarkable. She's experienced practically every season that the market can create, and, like PrimeLending, she's not only survived, she's thrived. For this reason, I'm thrilled to bring Linda in to the Palm Desert office," said Florence. "Earlier this year, PrimeLending was ranked the number one mortgage company by Mortgage Executive Magazine. Additionally, the company funded over $1 billion in May of 2012. By joining this momentum, we're confident Linda's homebuyers in Palm Desert and other parts of southern California will benefit greatly."
Benjamin earned bachelor of arts degrees in finance and economics from Central Washington University. She is a member of the Women's Southern California Golf Association and the Ladies Golf Club of the Palm Desert Country Club. Benjamin has been certified in the California Housing Financing Agency's Mortgage Credit Certificate Tax Credit and California Homebuyer's Downpayment Assistance Programs.