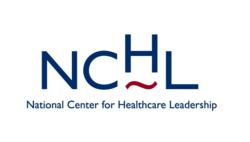 By honoring both Mitch and Peggy with the Gail Warden Leadership Award we are paying homage to the critical transformation that is being made in the arenas of public health and the delivery of quality healthcare.
Chicago, IL (PRWEB) July 09, 2012
The National Center for Healthcare Leadership (NCHL), a not-for-profit that works to improve population health by enhancing the capacity of healthcare leaders, has named Mitchell H. Katz, MD, director of the Los Angeles County Department of Health Services and Margaret (Peggy) E. O'Kane, president of the National Committee for Quality Assurance (NCQA) as co-recipients of its 2012 Gail L. Warden Leadership Excellence Award, recognizing their innovative and significant contributions to healthcare, helping to permanently transform the field and improve the health of the U.S.
Dr. Katz is recognized for his commitment to public health and underserved populations in both San Francisco and Los Angeles where he created coordinated care systems that have improved the delivery and quality of healthcare while reducing cost. Ms. O'Kane, who launched the NCQA in 1990, is credited with fostering an evidence-based healthcare system focused on the wide dissemination of best practices toward the goals of saving millions of lives and billions of dollars in wasted or ineffective care.
"By honoring both Mitch and Peggy with the Gail Warden Leadership Award we are paying homage to the critical transformation that is being made in the arenas of both public health and the delivery of quality healthcare," Peter W. Butler, NCHL Board Chair, and president and chief operating officer of Rush University Medical Center, said. "When you marry the enormous success of their work from the perspectives of both national health policy and public health, we begin to get optimistic about what can be achieved in bringing affordable, accessible, and excellent healthcare to populations across the country."
Dr. Katz joined the LA Department of Public Health in 2011 following 13 years with the Department of Public Health for San Francisco where he restructured the safety-net system into a coordinated care system that improved access to care for 54,000 uninsured individuals. This program, called Healthy San Francisco, is responsible for reducing emergency department visits, improving patient conditions, and increasing alternative supportive housing to reduce the need for institutionalization. He is recreating those successes in Los Angeles where he is implementing a best practices approach and a patient-centric mission that includes transforming the county's episodic/emergency care system to a primary care system covering 240,000 patients, providing them with continuity in care. As a widely sought keynote speaker and a prolific author, Dr. Katz is lauded for his advocacy and commitment to mentoring and teaching future healthcare leaders.
"I am among Mitch's many admirers who marvel at all he accomplished in his 13 trailblazing years as director of health in San Francisco," Ms. O'Kane said of her co-recipient. "His signature achievement—Healthy San Francisco is extraordinary because it does not exclude any uninsured group. Millions of people are living longer, healthier lives thanks to Mitch. His dedication and innovative spirit reflect all that is best about America's public health system."
During her tenure at NCQA, which Peggy O'Kane founded more than 20 years ago, the organization has grown from a start-up with one employee to a pillar of the healthcare industry with more than 250 employees and a $45 million budget. Among her accomplishments are creating the Healthcare Effectiveness Data and Information Set (HEDIS), which is the most widely used tool for measuring the quality of clinical care; initiating the most widely used health plan accreditation program, which includes provisions for engaging patients as partners in their own healthcare; and establishing the first accreditation program for Accountable Care Organizations that includes emphasis on patient protections and care coordination. A noted speaker at industry events, Ms. O'Kane's work has made measurement, transparency, and accountability a priority throughout the healthcare care system.
"What an honor to be chosen along with Peggy O'Kane. As President of the NCQA, she has done more than any other person to further the agenda of quality care," Dr. Katz said of his co-recipient. "Long before I knew she was responsible for the creation and promulgation of the HEDIS scores I was using them as part of my responsibilities as a public provider of healthcare services and as a board member of a public safety-net health plan. NCQA has shown the value of creating objective meaningful standards for quality care; the uniformity of the standards allow for transparency-—the first, and often the most powerful intervention for improving quality."
NCHL's selection committee for the Gail L. Warden Leadership Excellence Award was co-chaired by R. Timothy Rice, Cone Health and Christy Harris Lemak, PhD, NCHL and the University of Michigan. It also included Javon Bea, Mercy Health System; Robert H. Brook, MD, ScD, Rand Corp; Joanne M. Disch, PhD, RN, University of Minnesota; Michael J. Dowling, North Shore-LIJ Health System; Stuart Guterman, The Commonwealth Fund; Leon L. Haley, Jr., MD, Emory University and Grady Health System; Joseph R. Horton, Intermountain Healthcare; Paul D. Kempinski, Nemours/A. I. DuPont Hospital for Children; Gwen M. Mackenzie, Sarasota Memorial Health Care System; Sharon Schweikhart, PhD, The Ohio State University; and Gail L. Warden, Henry Ford Health System.
Dr. Katz and Ms. O'Kane will be honored on Tuesday November 13, 2012 at an award dinner at the Westin Chicago River North, where each will be presented with an original glass sculpture by Czech-born artist Martin Rosol. This celebration, which brings together healthcare's luminaries and notable leaders from the nation's prominent health sector, academic, and research organizations will be held in conjunction with NCHL's first annual Human Capital Investment Conference, which will showcase effective and innovative practices for the development of future leaders.
ABOUT THE GAIL L. WARDEN LEADERSHIP EXCELLENCE AWARD
The Gail L. Warden Leadership Excellence Award of the National Center for Healthcare Leadership is awarded annually to individuals who have made significant contributions to the health field, including the mentoring of future leaders towards the goal of transforming organizational performance and improving health and healthcare in the U.S. It is named for Gail L. Warden, founding chairman of the NCHL Board, Chairman Emeritus of Henry Ford Health System, and one of healthcare's foremost leaders. The NCHL leadership award was established in 2005.
ABOUT THE NATIONAL CENTER FOR HEALTHCARE LEADERSHIP
The National Center for Healthcare Leadership (NCHL) is a not-for-profit organization that is an industry catalyst to ensure the availability of accountable and transformational healthcare leadership for the 21st century. Its vision is to improve population health through leadership and organizational excellence. As an authoritative and objective source on healthcare leadership, NCHL conducts research on global best practices and tests new models for leadership excellence within its Leadership Excellence Networks (LENS). NCHL operates in partnership with Rush University Medical Center and the University of Michigan. For more information please visit NCHL's website at http://www.nchl.org.