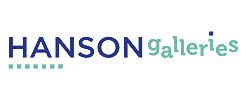 Houston, TX (PRWEB) July 05, 2012
Since 1977, Hanson Galleries has been serving the craft and gift needs of the Houston, Texas area. The gallery has featured the works of hundreds of local and national artists and was named as the Top Retailer of American Crafts in 2010 by NICHE Magazine. During the month of July, Hanson Galleries will be featuring an exclusive collection of beautiful Murano Glass.
Murano Glass is a style of glass crafting that can trace its roots back to ninth-century Rome. The ancient art form has unique and significant Asian and Muslim influences, which set it apart from other works from that period. Today, well over a millennium later, the artisans of Murano are still creating these striking works using the same techniques as the ancient Romans.
It is a great honor for Hanson Galleries to be hosting this collection. The gallery has been selected to premier artist Gianluca Vidal's glass works for the first time in the Houston area. Born in Italy, he has brought a unique and distinctive style to the anciant Murano art form.The collection at Hanson Galleries will feature several of the finest pieces created in this style, and all pieces are available for viewing and for sale in person at the gallery. In addition, the Vidal Murano Glass show may be seen in its entirety at Hanson Galleries' website.
For more than 36 years, Hanson Galleries has been displaying works of the highest quality and craftsmanship, and that tradition is being continued with the exclusive premier of the Murano Glass collection. Visitors are encouraged to visit the gallery to view the pieces soon, as the collection will only be on display in the Houston area only for the month of July. After that, the collection will move on to another state. For more information about Hanson Galleries and to view the Vidal Murano Glass collection online, visit http://www.hansongalleries.com.
About the company:
Hanson Galleries earned the honor of "Top Retailer of American Crafts in 2010" in the USA given by NICHE Magazine. They opened in 1977 featuring handcrafted furniture and wood items, but are not a multi-media crafts business offering up-scale gifts and fashion accessories from American artists. They have been awarded many other local and national awards over the years. Throughout their 36 years they always featured artwork of the highest quality and craftsmanship. They pride themselves on their selection, and often people will say "I will be happy with anything from Hanson Galleries!" The friendly and knowledgeable sales staff helps customers select that perfect gift from items created by over 400 artists. When in Houston, visit them at either of their two locations: the newest location in Centre at Post across Westheimer from Neiman Marcus or their gallery in the Memorial City Mall. Come by and see why Hanson Galleries is known as the "I wish I had come here first" store. Their website also features many of their wonderful pieces. View these pieces, and find further information about the galleries at http://hansongalleries.com.
Hanson Galleries
5000 Westheimer Suite #106
Houston, TX 77056
713-552-1242