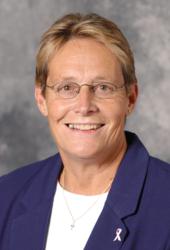 Sheboygan, Wis. (PRWEB) July 05, 2012
Jane Bouche, Lakeland College's athletic director for nearly 20 years, is leaving the Muskies' athletic department for a new role with the college.
Bouche has been named an admissions advisor in Lakeland's Kellett School of Adult Education, which serves students taking evening, weekend and online classes. After initial training at Lakeland's main campus, she will work at Lakeland's Green Bay Center.
She was named Lakeland's athletic director in 1993, and has overseen some of the most significant changes in the department's history. The Muskies have won conference titles and made national tournament appearances in nearly every sport during her tenure.
"I have wholeheartedly enjoyed the opportunity to work with the student-athletes, staff and administration over the years," Bouche said. "I'm proud of the championships that our teams have achieved, but more so the academic accomplishments of our athletes and teams and the character they have displayed during competition.
"There is no way I can thank all the people that have supported me during the past 23 years in athletics at Lakeland College, but the successes I have been part of happened because of them. I am excited about the new and challenging role within the college and look forward to supporting Lakeland athletics as a fan."
In 1997, Bouche helped guide the transition Lakeland from being a longtime member of the National Association of Intercollegiate Athletics (NAIA) to a Division III member of the National Collegiate Athletic Association (NCAA). In 2005, the college opened a dramatic expansion of the Todd Wehr Athletic Center, including a new gymnasium and fitness center. In 2006, Lakeland became a charter member of the Northern Athletics Conference.
NAC Commissioner G. Steven Larson worked with Bouche during her entire tenure at Lakeland, dating back to their days as coaches in the Lake Michigan Conference.
"Jane done an outstanding job with the Lakeland program and has been a very positive leader for both the NAC and the old LMC," Larson said. "The legacy she had forged through her leadership in intercollegiate athletics will carry on thanks to the strong foundation she has built. She has been a model of integrity while promoting both the quality of the student-athlete experience and emphasizing the 'student' in student-athlete not only for the Muskies but also for the NAC."
Bouche joined Lakeland's athletic staff in 1989, and in five seasons as head women's basketball coach and eight seasons as head softball coach she helped position Lakeland's programs among the best in the region.
Her basketball teams were recognized nationally for their commitment to defense, and the softball program won six regular season or tournament championships in her eight seasons. She is tied for the most wins in softball history.
April Arvan, Lakeland's assistant professor of sports studies and an assistant athletic director, was a player, coach and administrator for and alongside Bouche.
"Jane has had an incredible intercollegiate career here at Lakeland, and she is certainly among the most successful coaches, administrators and mentors our college has and will ever see," Arvan said. "I have been extremely blessed to have worked with Coach B in all aspects of athletics. I am excited for her new challenges in the Kellett School. On behalf of the countless Muskies she has impacted, I am grateful for her care, support and love for Lakeland."
Other members of Lakeland's athletic staff joined Arvan in lauding Bouche for her leadership and her impact on the program.
"Jane has been a central part of our department for many years, and her passion and dedication to Lakeland College is second to none," said Aaron Aanonsen, head men's basketball coach and assistant athletic director. "She has been instrumental in mentoring and forming life-long relationships with many coaches, student-athletes, faculty and staff. The department has enjoyed countless championships under her courageous leadership."
Head football coach Kevin Doherty said he'll always be thankful to Bouche for taking a chance on him when she hired him for his first head coaching opportunity. "She has hired and mentored so many great coaches at Lakeland," Doherty said. "Those skills are going to help her be a great asset to the Kellett School in her new position."
Head wrestling coach Mike DeRoehn said, "In my two years at Lakeland, Jane has been a supportive mentor-leader of the athletic department. I know she will continue to succeed in her new position and will work tirelessly to help Lakeland grow and thrive."
Before coming to Lakeland, Bouche, an Algoma native, was a successful high school coach and administrator at Green Bay Preble, Green Bay St. Joseph Academy and Prairie du Chien. She was also manager for the University of Wisconsin-Green Bay's Shorewood Golf Course.