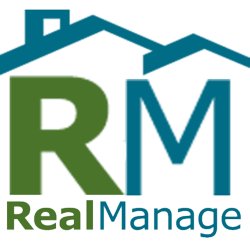 Kelly joins RealManage with an extensive background supervising Community Managers and managing various communities, including associations requiring on-site personnel, throughout Northern California, which will be an excellent fit
Sacramento, CA (PRWEB) July 10, 2012
Sacramento, CA, July 10, 2012 - RealManage announced today that the company has hired Kelly Avery, CMCA®, to be its Director of Community Association Management to oversee the operation of the company's Sacramento, California area office. Kelly joins RealManage with over 12 years of experience in coordinating, planning, and supporting residential and commercial associations.
"Kelly joins RealManage with an extensive background supervising Community Managers and managing various communities, including associations requiring on-site personnel, throughout Northern California, which will be an excellent fit with our portfolio of clients," states Duane McPherson, Division President. "Our board members, homeowners and team members will greatly benefit from Kelly's expertise in scheduling meetings, budgeting funds, developing and maintaining detailed administrative and procedural processes, and managing personnel while maintaining her commitment to providing the highest quality customer service."
About RealManage
RealManage is a property management company that specializes in HOA management and condominium management and manages hundreds of community associations in Arizona, California, Colorado, Florida, Louisiana, Nevada and Texas, including homeowner associations (HOAs), condominium associations, cooperatives, municipal utility districts, luxury high-rises and large master-planned communities. For more information or to request a quote for HOA management or condominium management, visit RealManage.com or call us toll-free at (866) 403-1588. You may also follow us on Facebook and Twitter.