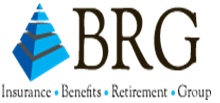 According to initial cost projections this bill could cost each man, woman and child $1,800 a year in new taxes.
Dallas, TX (PRWEB) July 06, 2012
Texas insurance agency, Benefit Resource Group, educates clients and the general public about the affects of the Patient Protection and Affordable Care Act (PPACA), also known as Obamacare, in the wake of the recent U.S. Supreme Court ruling. "There has been much debate since March of 2010 when PPACA was passed," said Danny O'Connell, BRG partner. "But let's take a look at some provisions and how it will affect the U.S.":
Businesses: Many companies will re-evaluate their benefit offerings. Companies with 50 employees or more will be subject to "fines" or "taxes." Companies without health plans will be fined will be fined $3,000 per employee. If a company follows the law and offers a health plan and one employee elects to enroll in a government exchange plan the company will be fined $2,000 per employee beyond the first 25 employees. That means a company of 100 employees could pay $150,000 in fines for following the new law.
The government health care plans may be cheaper as they are funded by tax dollars, taxes on companies, and taxes on insurance companies. In the end companies may be forced to drop health plans due to the basic economics of the tax thus leaving potentially millions more dependent on Obamacare for coverage, which could essentially bankrupt the plan, according to O'Connell, the Texas Texas insurance agency's resident health care reform expert.
Colleges & Universities: March of 2012 saw a change in direction where now schools have lost their ability to design their own plans to service the needs of their students. Costs have gone up 8-10 times this year and may go up again next year. A Christian college in Dallas, TX now may have to drop its student health plan all together as it cannot afford to subsidized the increase for its students. This could mean thousands of young adults will lose affordable coverage. Politicians will point out that students can enroll in their parents' plan, and they can; only the cost will be approximately $3,600 a year compared to $184 annually for the student health plan.
Health Insurance Providers: With working capital now being regulated by the Federal Government and cut across the board by 33-50% health insurance providers have less capital to use toward keeping their companies open, paying salaries, providing benefits to employees, and funding customer service needs. Beginning in 2014 from what is left of their budget, each insurance company will have to pay the Federal Government $8,000,000,000 for the right to sell health insurance, which goes up every year and may nearly double in less than 6 years. Tens of thousands of people have lost their jobs already putting more service work back on insurance agents' offices. Due to a recent NAHU article, more than 100,000 independent agents will lose their businesses and are not eligible for unemployment benefits; thus forcing more people to become dependent on the system.
Doctors/Hospitals: Most doctors don't like the idea of being a government employee, hence the reason why fewer and fewer doctors accept Medicare each year. There are doctors in Dallas, TX, for example, who have been forced to stop accepting Medicare patients as it is bankrupting their practice. These providers will see much lower reimbursement rates, which may cause many more "billed services" to offset the loss in revenue.
Pharmaceutical Companies: Without the necessary funds from the private sector, and by relying on government regulation, less will be spent on research and development. More companies may go overseas to less regulated countries which in no doubt might transfer to less reliable drugs.
Differences in prescription drug coverage law in Canada enable the Canadian system to offer drugs at a lower cost to the end user but it is also subsidized by the tax payers. Nothing was done with regard to tort reform or any steps taken to lower the costs of prescriptions in the U.S.
Congressional Budget: At no point will this bill be cheaper then what they are estimating now. "To cost $1.76 trillion a year over a 10 year period to insure anywhere from 30-50 million people is downright egregious," says O'Connell. "Yes that is almost double the initial projection." Take into account the number of the currently insured who will be enrolling into this plan and that number will sky rocket out of control.
Rationing of Health Care: Currently, tax money is being used to calculate the ROI on health care for people age of 55 and over. With the government now creating a panel to review claims -- the "PCORI, to study different kinds of treatments to see what … is the best use of money." (Citation: Page 684, sec. 1181) -- much like Canada has to determine the ROI on treatments for those over 55. "How much funding will go to drugs for Prostate Cancer if the government-created panel suggests it is not a good return on investment to treat in people over 55?" O'Connell asks.
There were some good provisions in the plan such as preexisting conditions being removed from children. The reality is many of these provisions are already in existence. For example, Texas has had a High Risk Pool for years for those deemed "uninsurable." Preventive care has been covered under a co-pay for roughly $20-30. Students could already stay on their parent's plan until age 25. Many of these regulations were already addressed at the state level.
"At the end of the day nothing was done to reduce cost and any lower premium plans offered through the federal government will only be offset by massive tax increases," says O'Connell, who added the health reform experts at BRG, a Texas insurance agency, believe this bill is in no way "health reform." "This is taxation in insurance companies and the middle class will pick up the majority of the cost."
In addition, according to initial cost projections, this bill could cost each man, woman and child $1,800 a year in new taxes. For a family of four with both parents working and earning $80,000 a year for the household, that means close to 10% of their income.
About Benefit Resource Group:
For more than 35 years, BRG has been operating in Texas while focusing on building relationships with and retaining their clients. Over the last 18 months BRG has grown exponentially as they have become recognized experts on health reform. Danny O'Connell leads the experts. O'Connell is not only a partner at BRG; he also has been an adjunct professor of economics. No matter what a client's financial situation may be, BRG agents are committed to finding the most affordable and comprehensive solutions for his or her unique needs by adding experts in just about every practice area.