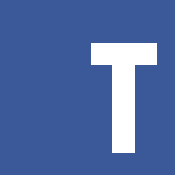 Scottsdale, AZ (PRWEB) July 06, 2012
Facebook tab application provider Tabfusion took its integration of Pinterest and Facebook one step further with the release of its latest tab app, Pinboard, which allows page administrators to create Pinterest-style promotions for their Facebook pages.
Once the app is installed, photos can be uploaded directly from within the tab, and they appear in a Pinterest-style layout, in which visitors to the page can like and favorite pins. Each time a pin is added, liked or favorited, post appear on those users' timeline with direct links back to the fan page and the tab, boosting engagement for the page.
Tabfusion's Pinboard app also includes administrator options to prevent inappropriate content, allowing page admins to block individual pins and/or entire users to prevent spamming or pinning of questionable content. Additional reporting tools allow this app to be used for optionally running photo based contests.
About Tabfusion
Tabfusion is a Facebook Tab app provider with over 30 customizable apps integrating virtually all popular social and content sharing websites (youtube, flickr, twitter, etc.) into Facebook Fan pages. Used by companies and people ranging Fortune 500 corporations all the way down to independent artists and students, Tabfusion's apps offer simple and cost effective apps to integrate content into Facebook Fan pages. Founded in 2010, Tabfusion is privately owned and based in Scottsdale, AZ. Please visit http://www.tabfusion.com for more information.