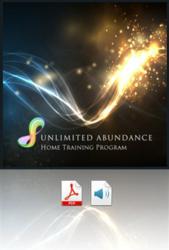 Anyone who wants to experience more abundance should check out Unlimited Abundance by Christie Marie and MindValley.
Scottsdale, AZ (PRWEB) July 07, 2012
Unlimited Abundance has finally been released as a home study course in light of overwhelming demand from thousands of people who want to remove the abundance blocks that are holding them back.
Unlimited Abundance is a course by intuitive healer and energetic coach, Christie Marie Sheldon, who has worked with over 10,000 clients including high-level celebrities and political figures.
The course focuses on removing the top 25 abundance blocks which prevent people from financial abundance.
"The Unlimited Abundance Program will sharpen your money intuition so profoundly, that you'll be able to make back your investment within just the first month." says the creator of the course.
The course is published by MindValley, a highly respected online publishing company which is redefining the publishing industry by allowing customers to take online courses and downloadable courses that can be taken anywhere.
The course has already been proven with a large number of students according to Sheldon.
The original course, which was taught to 400 students live over a 3 week period, sold out so quickly that Christie Marie had to double the number of live calls with students to handle the demand.
Sheldon says she had requests from thousands of people who wanted an affordable way to take the course, but who weren't able to get into the original training.
In response, Sheldon decided to release the course to the public in the form of an easy to follow home study course, which offers the same training at a fraction of the price and with an exciting new feature.
Students of the home study program will be able to download the training programs and listen to the program from anywhere, which makes this course very convenient for busy students.
Jason Ayers of StrategicProfitsFormula.com attended the original course and has created an exclusive Unlimited Abundance Review.
"I highly recommend this course if you feel like you have blocks that are preventing you from achieving the abundance you want." said Ayers.
Those interested can learn more about Unlimited Abundance on the official site here.
For those interested in the review of the course, it can be found here: http://strategicprofitsformula.com/abundance/unlimited-abundance-review