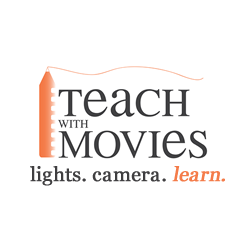 With just a little guidance from parents, movies can be a great source of learning
Los Angeles, CA (PRWEB) July 16, 2012
Kids may not be in school for the summer but they can learn a lot through movies. TeachWithMovies.com has just announced its summer viewing list for elementary school students.
With just a little guidance from parents, movies can be a great source of learning as well as fun. Here are TWM's suggestions for Summer 2012 for students ages 6 – 10:
"An American Tail" [MPAA Rating: G; recommended for 9 to 10] The story of the Mouskewitz family is derived from the experience of many people who came to the U.S. from Eastern Europe over a hundred years ago. Show your kids Eastern Europe and the U.S. on a map or a globe and, after the movies, the route the mice traveled to get to New York. Tell them about how people coming from other countries to the United States has helped America become a great country. Mention that salesmen for steamship companies would sell tickets telling people poor people in Europe that the streets in America were paved with gold. (In the film, the salesmen tell the mice that the streets in America are paved with cheese.) Show the class the route of the Mouskewitz family on a map or a globe.
"Babe" [MPAA Rating: G; recommended for ages 5+] The moral of this story, that you can be what you want to be no matter who you are, is one for the ages.
"Ben and Me" [Not rated: recommended for ages 5 to 10] This is a delightful Disney cartoon in which a mouse claims to be responsible for inventions by Ben Franklin.
"Finding Nemo" [MPAA Rating: recommended for ages 5 - 10] Talk to students about the symbiosis between clown fish and anemones and be ready with pictures of some other examples of symbiosis in nature.
"Galileo: On the Shoulders of Giants" [MPAA Rating: G; recommended for ages 8 - 13] Entertaining and educational, this movie features the father of modern science and his most important discoveries, his life and times, and the Inquisition.
"High School Musical" [MPAA Rating: PG; recommended for ages 8 - 14] Designed to be a lesson in how to combat the ravages of peer pressure, this popular musical has social emotional learning in the lyrics of every song. Give your kids a clue by agreeing with one or two lines in the lyrics and let their minds go on from there.
"Marie Curie: More Than Meets the Eye" [Not rated; recommended for ages 8 - 12] One of the most remarkable women of the 20th century, Marie Curie was the first scientist to win two Nobel Prizes. Not only did she discover radiation but she pioneered the use of x-rays to find metal in the bodies of soldiers wounded in battle, saving the lives of hundreds of thousands. This is a charming, made for children film about her efforts to save the lives of soldiers during the First World War.
"Small Wonders" [MPAA Rating: G; recommended for ages 6 -10] Showing elementary school students practicing musical instruments such as the violin, working in class, and then performing at Carnegie Hall, this film can enrapture viewers young and old.
"Toy Story" [MPAA Rating: G; recommended for ages 5 - 10] This perennial favorite contains great lessons in ethics, how to treat others, and how to adjust to changes in our lives.
"Wall-E" [MPAA Rating: G; recommended for ages 5 - 10] In a way that doesn't threaten or scare, this charming picture shows an apocalyptic vision of the destruction of a machine-dependent life and the destruction of the Earth.
To find more recommendations for great movies and information on how to use film to help educate children, visit: TeachWithMovies.com.
TeachWithMovies.com is the premier site on the Internet showing teachers how to use feature films and other video resources to enhance the classroom experience. The site offers thousands of pages of lesson plans and curriculum materials on more than 350 feature films. The price for access to all TWM curriculum materials is $11.99 per year per teacher. Discounts are available for bulk purchases.