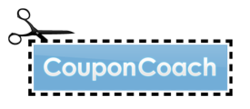 San Antonio, TX (PRWEB) July 05, 2012
Grocery store coupons save millions of Americans millions of dollars. CouponCoach.com announces the release of a new beginner coupon training on its website this week. This new training is aimed at shoppers and homemakers who are interested in cutting their grocery tab by as much as 50% with the simple use of free coupons.
Coupons have become a major part of shopping because of the big advantages that they offer the user. Unfortunately, not all households and families use them because they do not know how. Because of this, a lot of money is wasted on the cash register whereby they could have been easy savings with the use of coupons. To answer this problem, the top coupon website came up with the new beginner coupon training to encourage more individuals to get on the couponing habit and get more for their money.
The strategies and tips revealed on the new training are all legal and accepted by the grocery stores around. Some people became wary of couponing because of news of coupon fraud but the CouponCoach.com way takes away from all that and only shares the most effective and most money saving tips on how to use grocery store coupons and make them a regular part of the shopping and homemaking life.
Contrary to popular belief, not everyone who use coupons are cheapskates. In truth, people who use coupons are smart shoppers who know how to take care of their hard earned money. The principle is getting money is hard that is why spending it should be careful and wise. Using coupons is all about maximizing every dollar without sacrificing quality and quantity and it is very much possible with simple and effective couponing methods outlined by the new beginner coupons training from CouponCoach.com.
Furthermore, the kinds of coupons that you can obtain from the website are vast through the comprehensive coupon database. As a result, adopting the couponing way encouraged by the website is easy and satisfying. There are coupons for various hair products, laundry items, food stuff, clothing, and many more. This truly helps beginner coupon shoppers to get a feel of the many advantages of couponing which includes money savings, better organization, building a stockpile, and even donating to charity. All this comes from the smart use of coupons.
The experts at CouponCoach.com invite all individuals to take part in this new beginner coupons training program available at the website which will revolutionize the way people shop fast and easy just by the simple use of free grocery coupons available at the website for free.
About:
CouponCoach.com is a new place for free coupons. Families and individuals find high value, current, and legit coupons in the wide coupons database of the website, ranging from everyday items, supplies, branded and generic products, and many more. The website aims to helps shoppers save the most without sacrificing quality through the use of free printable coupons. By visiting CouponCoach.com, shoppers save up to 50% off their tabs in a very easy and convenient way, thanks to free coupons.