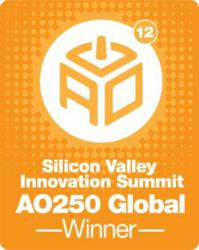 "This award underscores our momentum as retailers continue to validate our solution by selecting 500friend's LoyaltyPlus™ platform as their solution of choice "
San Francisco, CA (PRWEB) July 10, 2012
500friends, the premier social loyalty solution for retailers, today announced that it has been chosen by AlwaysOn as one of the AlwaysOn Global 250 winners. Inclusion in the AlwaysOn Global 250 signifies leadership amongst its peers and game-changing approaches and technologies that are likely to disrupt existing markets and entrenched players in the Global Silicon Valley. 500friends was specially selected by the AlwaysOn editorial team and industry experts spanning the globe based on a set of five criteria: innovation, market potential, commercialization, stakeholder value, and media buzz.
500friends and the AlwaysOn Global 250 companies will be honored at AlwaysOn's tenth annual Innovation Summit at the Computer History Museum on July 23th, 2012.
This two-day executive gathering that highlights the significant economic, political, and commercial trends affecting the global technology industries. Innovation Summit's goal is to identify the most promising entrepreneurial opportunities and investments in the global tech industry.
"This year's AlwaysOn Global 250 companies have been shaken up by the recent surge in on-demand and mobile innovation. This year's crop of robust, innovative applications has launched a complex world of interconnected, sophisticated data being used by a voracious consumer and business userbase. Coupled with a massive smartphone and tablet adoption, the opportunities for this year's winners are unlimited," says Tony Perkins, founder and editor of AlwaysOn. "The 2012 AO Global 250 winners are driving the technology market into new, uncharted territory, representing the highest-growth opportunities we've seen in the private company marketplace in the history of the Global Silicon Valley."
The AlwaysOn Global 250 winners were selected from among thousands of domestic and international technology companies nominated by investors, bankers, journalists, and industry insiders. The AlwaysOn editorial team conducted a rigorous three-month selection process to finalize the 2012 list.
500friends is the leading provider of social loyalty solutions to the retail category. Its white label platform, LoyaltyPlus™ provides retailers with a flexible, scalable and comprehensive social loyalty marketing solution. Retailers deploying the social loyalty and crm capabilities are able to reward their customers not just for their purchase activity, but for their advocacy: referrals, writing reviews, user generated content submission, sharing and recommending products, and more. Integrated with a comprehensive social analytics suite, and compatible with the leading ecommerce solution vendors for reviews, email, and social sign on, LoyaltyPlus has established itself as the go to solution for retailers seeking to materially impact the lifetime value of their customer relationships.
"We are honored to be recognized again by AlwaysOn for our innovative approach to social loyalty marketing. Our solution was built specifically to meet the needs of retailers and we are working tirelessly to deliver on our commitment to fundamentally disrupt loyalty marketing by leveraging the power of social, said Justin Yoshimura, CEO, 500friends. "This award underscores our momentum as retailers continue to validate our solution by selecting 500friend's LoyaltyPlus™ platform as their solution of choice to turn shoppers into loyal customers and loyal customer into advocates."
Other 500friend's recent accolades include the AlwaysOn OnMedia Top 100 Private Companies (2012) and the 2012 eTail Rising Star in Service Technology award.
A full list of all the AlwaysOn Global 250 winners can be found on the AlwaysOn website at:
http://www.aonetwork.com/AOStory/Announcing-2012-AlwaysOn-Global-250-Top-Private-Companies
About 500friends
500friends is pioneering the next generation of loyalty marketing with its award-winning white-label social loyalty software-as-a-service platform, LoyaltyPlus(TM). Flexible, scalable, and lightweight, LoyaltyPlus helps retailers large and small to kickstart either new loyalty programs or provide social wraps around existing programs and help retailers and brands move customers up the loyalty curve to advocates. A 2010 Y-Combinator graduate, the company brings together more than 60 years of e-commerce expertise and the team has supported such brands such as Nike, American Express, Sears, Shutterfly, TicketMaster, Orbitz, Williams-Sonoma and Continental Airlines. Based in San Francisco, the company is funded by Crosslink Capital, Intel Capital, Y-Combinator, and well-known individual investors such as Jeff Fluhr, Steve Newcomb, Naval Ravikant, and Chris Yeh. For more information, please visit http://www.500friends.com, or follow us on Twitter @500friends.
About AlwaysOn
AlwaysOn is the leading business media brand networking the Global Silicon Valley. AlwaysOn helped ignite the social media revolution in early 2003 when it launched the AlwaysOn network. In 2004, it became the first media brand to socially network its online readers and event attendees. AlwaysOn's preeminent executive event series includes the Silicon Valley Innovation Summit, OnMedia, OnHollywood, IMPACT Venture Summit Mid-Atlantic, Venture Summit East, OnDemand, Venture Summit Silicon Valley, OnMobile, and GoingGreen Silicon Valley. The AlwaysOn network and live event series continue to lead the industry by empowering its readers, event participants, sponsors, and advertisers like no other media brand.
# # #