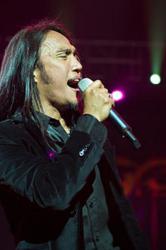 The plans are to broadcast this event throughout Asia, showcasing our stars from virtually every field of music, says Rene Walter, CEO of Sanre Entertainment
Los Angeles, CA (PRWEB) July 05, 2012
Plans are well underway for the Asian Music Awards 2013, a star studded spectacular featuring the most celebrated musical talents throughout Asia. Produced by Sanre Entertainment, in association with Arnel Pineda, lead singer of the internationally renowned band "Journey" and A.P. Rockville. The event is scheduled for early next year.
"The plans are to broadcast this event throughout Asia, showcasing our stars from virtually every field of music," says Rene Walter, CEO of Sanre Entertainment. "What makes this event even more exceptional is the chance to work with a great talent like Arnel Pineda, whose life story has become an inspiration to literally millions of individuals, not only in Asia, but throughout the world."
Attorney Spokesman Eugene S. Alkana reported, "The final details are being worked out and as soon as that is accomplished, we will release the date and location of this blockbuster event." Arnel has found many ways to give back to his community, to aspiring artists. Journey performed eighty three concerts last year in the United States. The Asian Music Awards will be a platform for the world to recognize Asian talent in all genres of music.
(Mahvrick Networks) (Social Network Press) (Local Newspaper Alliance)