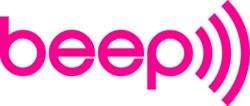 "Buying a new car is a confronting, adversarial process"
Sydney, New South Wales (PRWEB) July 07, 2012
"Buying a new car is a confronting, adversarial process," says independent motoring expert John Cadogan. "Unfortunately, if you're a buyer, you're up against a highly skilled opponent – and you're playing the game not only on his terms, but according to his rules."
Beep.com.au has launched a new car buying service, as seen on Seven's top-rating Today Tonight, offers buyers a real alternative to negotiating face-to-face with car dealers. Beep.com.au's bulk-buying power saves car buyers thousands off the price of a new car, and the company's tendering process ensures buyers in the market now get the lowest possible price.
What this means for buyers is that they can purchase a new car to their exact specification and have it delivered to their door – with a full tank of fuel – all without once setting foot in a car dealership.
"Car dealers are absolute specialists at skimming a hefty commission off every transaction," says Cadogan. "That includes the trade-in, the finance, and the purchase of the new car … plus the optional accessories and even insurance. It's extremely important to protect yourself by separating some of those transactions from the dealer, who makes it very easy for you just to keep saying 'yes'."
Beep.com.au can not only deliver the lowest price on a particular car, but also affordable finance and insurance. Overall, beep.com.au's buyer-oriented approach serves to give customers not only a good deal, but also a benchmark against which they can compare any price or in-house finance offer from a car dealer. Beep.com.au can even organize the disposal of the customer's outgoing vehicle at a sharp price.
"Most buyers emerge from the process feeling somewhere between mildly and profoundly violated," says Cadogan. "The entire experience is designed to liberate you from as much cash as possible, and in many cases, much more than you can afford to spend. It absolutely does pay to have a real advocate on your side."
About Beep.com.au
beep.com.au is Australia's favourite car loans provider who have recently leveraged their new cars buying volume to pass these savings direct on to consumers. For more information please visit http://www.beep.com.au