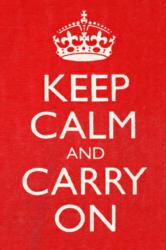 We did get around 300 calls a day from a wide range of people and companies...
Basingstoke, UK (PRWEB UK) 11 July 2012
Telemarketing companies that can handle large call volumes are often used by football clubs as they take the pressure off the school staff and football grounds. Marketing Quotes were approached by a school in London as their football club needed help in finding a telemarketing agency that could handle calls from their new website (which included calls from sponsors, parents and suppliers).
The sports teacher of the school (who is the stand in manager of the club) commented 'we are really pleased to have found a telemarketing agency as it takes the pressure off our staff here. We did get around 300 calls a day from a wide range of people and parents either with basic information that the website covered, or companies trying to sell us things from water coolers to printing. The team is working hard and we are seeing the supporters on a Sunday morning grow, but the calls we are getting as a result really do get in the way of the day to day running of the school.'
Anne Richards (who works with Marketing Quotes) added 'most companies find that a high percentage of the calls they receive are either from people with basic questions (normally covered on the website, but people are too lazy to look on the site, and just pick up the phone) or sales calls. Telemarketing agencies are a great way of taking the hassle factor out and filtering calls and messages.'
About Marketing Quotes - Marketing Quotes is a free service to UK businesses to help companies in the UK get free advice and quotes from local marketing agencies.