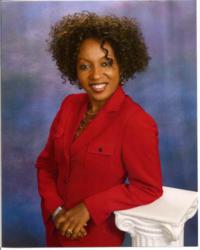 "Finally, artists, particularly women of color will not face prejudice, bias or discriminations in telling their stories. This is our network!"
Atlanta, GA (PRWEB) July 08, 2012
On this historic day, the immigrant community heads to the Lions of Judah conference Center in Stone Mountain, Ga to witness the launch of DIAStv and the Diaswood Network.
This event will occur on Sunday the 15th of July 2012, in the City of Atlanta, Ga.
The Diaswood Network is a diverse group of artists coming together to carve out a niche for themselves. They are Diaswood.
Eve Otaigbe, a Nigerian Female, President of Afrimedia ENT, is CEO of both DIAStv Station and the Diaswood Network. She is no stranger to the world of entertainment. With over 30 years in the industry, this award-winning film director, author and journalist is a trailblazer who has received several awards for her creativity as a barrier breaking generational force in this decade.
"Diaswood is here; it is timely because we are professional immigrant artists resident in the USA. We bestride two unique worlds like the colossus with a fusion and blend of both. We are challenged by barriers in breaking into mainstream film or stage because of our uniqueness; yet it is our uniqueness that makes us stand out, proud and tall above many. We are not Hollywood or Bollywood or Nollywood. We are Diaswood. And we intend to create our own industry. Most of our programs will be aired through our sister network, DIASTV.TV. though we will be open to syndication."
According to this vibrant wife and mother of four, "DIAStv, the internet TV station, is a creative channel for independent content producers. DIAStv is geared towards showcasing the rich diversity mainly of immigrants in the Diaspora, particularly people of color with emphasis on women and children." Says Otaigbe, " As an African, a woman of color, and a film director, I understand the terrain we have to navigate and the inherent twists and turns so I am grateful for the opportunity to bring this medium and vehicle to the immigrant community in the Diaspora.
Finally, we have the opportunity to showcase our exotic originality,our authenticity, our artistry, our stories, our heritage presented through our own networks. We intend to meet the highest standards in news reporting and compete favorably, and even collaborate with other similar networks. The beauty is that artists, particularly women of color will not face prejudice, bias or discrimination in telling their stories. This is our network!"
DIAStv will deliver VOD content ranging from enlightening, entertaining and empowering programming that would comprise of feature films, documentaries, short movies, musicals, comedies, theatrical releases and performing arts, religious faith-based inspirational clips as well PSA to disseminate information on projects community-based organizations are involved in.
During the launch, there will be the red carpet premiere of the independent movie "The Domino Effect" a family drama that grips you from the beginning because of its enthralling message. The movie features a cast of diverse artists from Africa, The Caribbean's and America. Lots of cultural displays, food and drinks.
(Tickets are available at event venue for $50.00. Cash only accepted)
Venue is 6202 Memorial Drive, Stone Mountain. GA 30083
When: Sunday 15th July 2012
Time: Red-Carpet starts 3:pm prompt.
Media
Backstage passes are available to members of the media, please contact DIAStv Press Rep:
Steffon McIntosh
Tel: 404-259-5400
Email: steffonmcintosh(at)diastv(dot)tv
Austeen Eboka
770-334-1124
Email: austeeneboka(at)diastv(dot)tv
Head Media Services, DIAStv
http://www.DIAStv.tv
http://www.afrimedia.org
http://www.earn_us.org