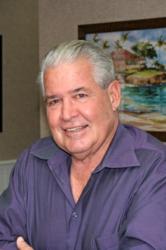 Irvine, CA (PRWEB) July 07, 2012
Dr. Wayne A. Gouvion of Gouvion & Grant Dentistry is excited to offer the Laser Assisted New Attachment Procedure to patients as a periodontal disease treatment option. This new technique is specially designed to leave healthy gums in place so that the gums can more adequately protect the teeth. At the same time, diseased gum tissue and bacteria are removed. It is a very viable gum disease treatment option for suffering patients.
The LANAP procedure allows Dr. Gouvion to use new technology to reach a high degree of success in periodontal disease treatment. With millions of Americans suffering from gum disease every year, Dr. Gouvion is hoping more patients will seek treatment now that he is using the LANAP procedure. His desire is to help reduce or eliminate the health issues caused by untreated gum disease. Some of these health issues include such diseases as diabetes, low birth-weight babies and even heart disease.
The Periolase MVP-7 laser is the only one that is FDA cleared for treatment of gum disease. The procedure uses a small laser with a fiber optic tip and is designed to only affect certain things. It kills the bacteria and removes diseased gum tissue. At the same time, it stimulates the healthy gum tissue to attach again to the tooth and additionally stimulates bone re-growth. During the procedure, Dr. Gouvion uses ultrasonic scalers to remover tartar or calculus deposits. No stitching is required, which means that no sutures are used in the LANAP procedure.
Dr. Gouvion's patients find that this periodontal disease treatment protocol preserves the gum line and that the treated area tends to heal swiftly. Pain is manageable and recovery time is short. Since only about one percent of dental professionals are trained on and offer the LANAP procedure, Dr. Gouvion's patients in Irvine are some of the few that now have this option for treating gum disease. If you would like to learn more about periodontal disease treatment or other periodontal information, please Click Here to visit our website.
About the Doctor
Gouvion and Grant Dentistry is a general practice offering patients personalized dental care for Irvine, CA since 1979. Dr. Wayne A. Gouvion graduated from USC School of Dentistry and spent two years as a U.S. Navy Dentist. He is part of one percent of dental professionals providing the most recent FDA cleared laser procedure for gum disease and periodontal treatment. He is a member of the American Dental Association, California Dental Association and the Orange County Dental Society. To learn more about Gouvion and Grant Dentistry and their dental services visit their website at http://www.irvinelanap.com and call (949) 407-6238.