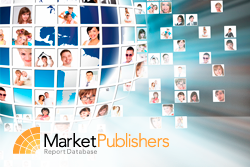 London, UK (PRWEB) July 06, 2012
Mobile barcodes are now appearing in various media including magazines, catalogs, website, outdoor signage and billboards, packaged goods, conference presentations, name tags, clothing, and more. With the increasing adoption of smartphones, and rapid advancements in their capabilities, mobile barcodes are becoming a powerful advertising vehicle. Unfortunately, far too few marketers recognize its true potential.
The mobile bar code redemption value is forecast to exceed $50B globally by 2017. This is seen as a continuation of relatively moderate growth as mobile bar codes enter a steep growth phase beginning in 2017.
New research "Mobile Bar Code Marketing: Challenges, Opportunities, Global Outlook 2012-2017" developed by Mind Commerce has been recently published by Market Publishers Ltd.
Report Details:
Title: Mobile Bar Code Marketing: Challenges, Opportunities, Global Outlook 2012-2017
Published: July, 2012
Pages: 93
Price: US$ 1,995
http://marketpublishers.com/report/technologies_electronics/telecommunications/mobile_bar_code_marketing_challenges_opportunities_global_outlook_2012_2017.html
The report provides analysis and insights into the mobile bar code market. It discusses business challenges, strategies, customer response, use-case analysis, competitive analysis, and market outlook.
Report Contents:
1 Executive Summary
2 Introduction
2.1 MOBILE BAR CODE
2.2 TYPES OF MOBILE BAR CODE
2.3 QR VS. CONVENTIONAL BAR CODE
2.4 HOW QR CODE WORKS
3 Mobile Bar Code Uses
3.1 GENERAL USES
3.2 QR CODE AND EDUCATION
3.2.1 QR CODES REVOLUTIONIZE EDUCATION
3.3 MOBILE DONATION
3.4 TOURISM AND QR CODE
4 Choosing A Mobile Bar Code
4.1 NEED TO CONSIDER
4.2 MOBILE BAR CODE TYPES AND FORMAT
4.3 MOBILE BAR CODE SERVICE PROVIDER MATRIX
4.4 WIDELY AVAILABLE MOBILE BAR CODE FOR DATA CAPTURE AND DATA DISPLAY
5 Mobile Bar Code Solution Providers And Readers
5.1 MOBILE BAR CODE SOLUTION PROVIDERS
5.2 MOBILE BAR CODE READERS
6 Strategies For Mobile Bar Code Campaign
6.1 TOP 15 THINGS MARKETER NEED TO KNOW ABOUT QR CODE
6.2 TIPS FOR MOBILE BAR CODE CAMPAIGN
6.3 MOBILE BAR CODE BEST PRACTICES
7 Country Analysis
7.1 USA
7.2 EUROPE
7.3 ASIA- JAPAN
7.4 TOP COUNTRIES USING QR CODE
8 Business Opportunities
8.1 MOBILE SUBSCRIBERS WORLDWIDE
8.1.1 TOP MOBILE MARKETS
8.2 EXPENDITURE ON MOBILE ADVERTISING AND MOBILE MARKETING WORLDWIDE
9 Mobile Handset Adoption Rate For Mobile Bar Code Marketing
9.1 SMARTPHONE MARKET ANALYSIS
9.2 MOBILE TABLET AND E READER
10 Successful Mobile Bar Code Implementation By Brands
10.1 QR CODE SMARTBOX FOR RESTAURANT
10.2 ORANGE CRATE QR CODE
10.3 SHADOW QR CODE CAMPAIGN INCREASES SALES 25%
10.4 QR CODE MARKETING WITH BALLS
10.5 FISHING WITH QR CODES
10.6 MUSICAL BUS SHELTER QR CODE
10.7 TOURING PICKS UP TRUCK QR CODE
10.8 DOUBLE QR CODE CAMPAIGN
10.9 QR CODE SAFE SEX CAMPAIGN
10.10 SEARS AND KMART QR CODE SHOPPING WALL
10.11 QR CODE "VOICE" GIFT TAG
10.12 TAG TEAMS: TOYOTA & TOYOTAG V NISSAN & QR CODE
10.13 BLACKBERRY QR CODE AD
10.14 QR CODE ENHANCE LOYALTY PROGRAM
10.15 QR CODE PLUS VIRAL VIDEO IDEA
10.16 FRESH PRODUCE LABELING IN JAPAN
11 Mobile Bar Code Case Studies
11.1 COCA COLA'S INTERACTIVE QR CODE PUSH COCA-COLA TAPS QR CODES TO DRIVE CONSUMER ENGAGEMENT
11.2 INTERACTIVE NUTRITIONS INCREASES MAILING LIST BY 40% WITH QR CODE
11.3 NEOMEDIA & PAPA JONES INNOVATIVE CAMPAIGN
11.4 ANALYZING STARBACK'S MOBILE BLUE PRINT
11.5 PAYPAL ROLLS OUT BARCODE PAYMENT IN UK
11.6 AUSTRALIAN POSTAL SERVICE-MOBILE CAMPAIGN TO PROMOTE THE E POSTCARD
11.7 BEEP.NL-MOBILE TICKETS FOR CINEASTS
11.8 AMNESTY INTERNATIONAL-MOBILE TICKETS FOR PROMOTION CAMPAIGN
11.9 MAGAZINE SWEEPSTAKES PROMOTION-SCAN THE CODE TO WIN A I PAD.
11.10 VODAFONE LOAD A TICKET-THE MOBILE EVENT TICKET
11.11 USPS-MOBILE BAR CODE IMPLEMENTATION
12 Mobile Bar Code Trends
13 Three Dimensional (3d) Barcodes
14 Mobile Bar Codes Vs Nfc
15 Conclusions And Recommendations
More new market research reports by the publisher can be found at Mind Commerce page.