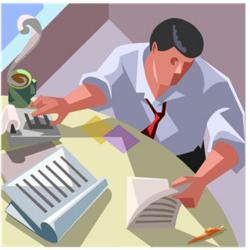 A reliable Seattle accountant can make all of the difference in the world; both in personal and business situations.
Seattle, WA (PRWEB) July 08, 2012
We just launched our brand new website SeattleAccountant.net on July 3, 2012. Our goal with this site is to gather information about accountants in the Seattle area, and provide feedback to anyone that may be looking to hire a Seattle accountant. The end goal of course is to connect each of our visitors with the accounting service in or near Seattle that best fits their personal or business needs, and also gets them connected with someone who is within their price range.
SeattleAccountant.net plans to setup a designated section for customer reviews, so that anyone who has had an experience with accountants in the Seattle area can come to our website and report their feedback for that respected person or business; whether it be negative or positive. We believe that this will really improve the process of looking for a reliable Seattle accountant, as people will be getting first hand reviews from people who have already had experience with each particular accounting service that receives a review. We're hoping to have this feedback system within place by late July 2012.
Already added to SeattleAccountant.net is our first two pages of content. The first page helps people to know when they may need to use an accountant, and what exactly they should be looking for in a professional accountant. The second page explains the different types of accountants; and which type may be best for what they're looking for.
We plan on adding an additional 10 pages of content that will help people further learn about the accounting profession, as well as how they may go about choosing the right person or company for the job at hand.
Hiring the right accountant can make all of the difference in the world for both personal use and business use. This is why we have created SeattleAccountant.net - to make sure that people and businesses are being connected with respected Seattle accountants that will maximize their investment.