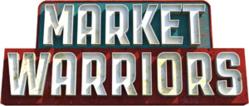 Miami, FL (PRWEB) July 08, 2012
From the producers of Antiques Roadshow, the hit PBS series and the forerunner of television's popular antiques and collectibles genre, comes a new adventure for treasure seekers: Market Warriors. Premiering Monday, July 16, at 9:00 p.m. following Antiques Roadshow on WPBT2, Market Warriors follows antiques pickers—Bob, John, Kevin, and Miller—on a nationwide treasure hunt, scouring flea markets for antiques and vintage valuables with an eye toward selling their finds for profit at auction.
Over the course of 20 one-hour episodes, viewers will get to know the pickers, enjoy an up-close look at the fierce competition in each episode and obstacles they face in the marketplace each week, and make their best guesses about who will come out ahead at the end of each episode.
Fred Willard (Best in Show, Modern Family) is Market Warriors' off-screen host, offering wry commentary throughout the show. As host, the show is filtered through his eyes.
"With Market Warriors, we wanted to turn the lens on the antiques pickers themselves," says series executive producer Marsha Bemko. "Our pickers aren't your amateur weekend-flea-market hobbyists. They are pros looking to turn a profit in a highly competitive setting where the element of chance and a little luck sometimes trump expertise. And who better to guide viewers through the challenges our pickers face than Fred Willard, who brings to the series both his signature improvisational skills and the eye and know-how of a collector."
Meet the Pickers:
Kevin Bruneau has owned and operated an antiques business for more than two decades and is fluent in the world of buying and selling antiques and collectibles in the online marketplace. When he's not travelling with his fellow Market Warriors, Kevin is on the road hundreds of miles per week in search of antiques and the next, great find. Kevin lives and works in Rhode Island.
John Bruno is an industry veteran: an antiques and collectibles dealer and collector for 40 years, and an appraiser for more than 25 years. Along with his wife Tina, he runs one of the largest antiques show promotion/management organizations in the Northeast. John is a native New Yorker and currently lives in New Hampshire.
Miller Gaffney's eye for antiques and collecting was honed over the years at places such as Sotheby's Institute of Art. She is a licensed appraiser and the proprietor of an art advisory service that she founded in 2006. She is a native of South Carolina.
Bob Richter comes to Market Warriors as a lifelong collector and with the sensibility of an interior designer. Bob lives in New York City where he is a regular at local flea markets and furniture shops. Bob is originally from Pennsylvania.
About WPBT2
South Florida's premier public broadcaster, WPBT2, is a community-licensed, not-for-profit media enterprise serving communities from the Treasure Coast to the Florida Keys. WPBT2 provides high quality content from PBS, independent acquisitions and its own original productions. WPBT2's digital media platform, offers: 2HD, a 24-hour high definition channel; Digital 2.2, a mix of Science & Nature Channel, The Florida Channel and Create; Digital 2.3, V-me, a 24-hour national Spanish-language network; and http://www.wpbt2.org, the WPBT2 website including, Impromp2 (a community blog), the WPBT2 Video Player and uVu, a video sharing website.
###