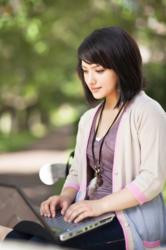 With over 1 billion people currently learning English worldwide, Exceller is happy to be a contributor to the learning of the English Language by ESL students.
Cincinnati, OH (PRWEB) July 10, 2012
Exceller Software Corp., Inc. an established well known name within the global ESL community, today announced the launch of 2 new categories of ESL software programs, one directed for use by universities, colleges and community colleges, and a series of new mobile Apps for individual use on iPhone, iPad, and Android smart phones.
GRAMMAR PRACTICE for ESL is an Exceller subscription-based online software program, designed for beginner and intermediate level learners of the English language. A cloud-based instructional program, GRAMMAR PRACTICE for ESL can be purchased as multi-user licenses or site licenses. Universities, colleges and community colleges, are encouraged to evaluate their ESL student populations to determine the number of multi-user licenses needed. With 100 users, for example, the cost will be as low as $10 per student for a 12 month subscription. Subscriptions can be renewed, or extended based on need.
"Exceller has a track record in the ESL Community for pioneering the Integrated Skills Approach in its software for the teaching of the English language," said Eric Fikri, Exceller President. "The ESL community knows us from our previous design and development of the Focus on Grammar CD Series, the 1996-2006 version, predating Pearson's Interactive series with the same name. Exceller's version of this software became the cornerstone of the ESL curriculums in many universities around the world. Today we are proud to launch our new grammar cloud-based instructional program."
Exceller has also announced the availability of 3 new mobile Apps for ESL. Called "ExcellerApps for ESL: Vocabulary" at $2.99, "ExcellerApps for ESL: Reading" at $1.99, and "ExcellerApps for ESL: Pronunciation/Dialogues" at $2.99, the APPs are extremely easy to use, and available on Apple's iTunes store at http://itunes.com/apps/ExcellerSoftwareCorp, as well as Google Play (Android Store) at https://play.google.com/store/search?q=excellerapps&c=apps .
"With these new Exceller ESL mobile Apps, we have maintained our integrated skills approach," continued Fikri. "Our unique system provides recognition and feedback, even for partially correct answers, encouraging students to improve their answer. We have found this to be a tremendous way to help students learn English quickly."
The mobile Apps also provide an audit trail of attempts to solve each quiz, so students can view their progress alongside the correct answer. With these new ExcellerApps for ESL, learners of English can practice anytime, anywhere to improve and enrich their pronunciation, reading comprehension and vocabulary.
Today, it is estimated that over 1 billion people are currently learning English worldwide. Exceller Software is proud to be a provider of solutions to making that task simpler, with the launch of the new Exceller GRAMMAR PRACTICE for ESL cloud-based subscription service, and the new ExcellerApps for ESL mobile Apps series.
About Exceller Software Corp.
Founded over 25 years ago, Exceller Software Corp. specializes in the development and publishing of instructional software for English Second Language (ESL) learners. Recognized for its innovative design and development of instructional software for ESL, Exceller is an industry award winner. The company has held business partner relationships with the Education Divisions of Apple Computer, IBM ACIS Group and IBM K-12 School Vista Group, Microsoft's School Connection Program, and Pearson Education Inc.'s ELT Group, among others.
To learn more, visit the Exceller website at http://www.exceller.com
SOURCE:
Exceller Software Corp.
INFORMATION:
http://www.exceller.com
Media: eric(at)exceller(dot)com
(513) 792-9555