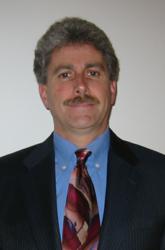 Mr. Carlo Ruggeri, ALCOR's CEO, commented, "Mr. Ecker's broad experience bringing automated IVD systems to market is an ideal fit with ALCOR's solid R&D expertise
Warwick, RI (PRWEB) July 09, 2012
ALCOR Scientific Inc. announced today that Mark R. Ecker has joined the Rhode Island based company as General Manager. In his new role, Mr. Ecker will be responsible for sales and marketing and will immediately assume responsibility for ALCOR's commercial operations.
In this capacity he will work closely with the organization's sales and marketing team to expand the company's long-standing enteral feeding business and lead a rapidly expanding In –Vitro Diagnostics (IVD) business. ALCOR has established itself as a global authority in Erythrocyte Sedimentation Rate (ESR) clinical testing by combining strong distribution partnerships with ESR system manufacturers and ALCOR's resident expertise in ESR testing.
Mr. Carlo Ruggeri, ALCOR's CEO, commented, "Mr. Ecker's broad experience bringing automated IVD systems to market is an ideal fit with ALCOR's solid R&D expertise and the company's pending release of new USA designed and manufactured ESR systems built upon a revolutionary new technology platform. ALCOR's future is certainly looking extremely bright".
Mr. Ecker has held positions with many of the IVD industry's top diagnostic manufacturer's – Ciba-Corning Diagnostics, Instrumentation Laboratory, Nova Biomedical – as well as smaller venture-backed start-ups like Breit Laboratories, Intellidata Inc., and Skyscape, Inc., where he has managed global product lines and business segments, along with launching automated IVD systems.
About ALCOR Scientific Inc.
ALCOR Scientific Inc. is a US based, privately held company operating in the global healthcare industry. The company's focus on the development of proprietary technologies and innovative engineering solutions has resulted in ALCOR quickly becoming a leading supplier of Enteral Feeding Devices and Clinical Laboratory Systems.
ALCOR's Enteral Feeding Devices consist of a comprehensive line of enteral feeding pumps, disposable sets and accessories designed to improve the quality of life for those patients who require assisted nutrition delivery in their homes, in the hospital or in long-term care facilities.
ALCOR's Clinical Laboratory Systems provide in-vitro diagnostics products and services for the clinical laboratory in the hospital and physician's office. ALCOR has established itself as the leading world-wide supplier of automated Erythrocyte Sedimentation Rate analyzers and will soon introduce new testing systems for the clinical chemistry and hematology market segment.