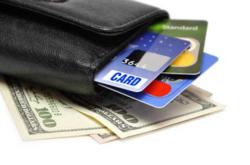 Comparing at a glance real feedback can help people choose the best company with confidence...
(PRWEB) July 09, 2012
Popular merchant services review site http://www.ratecreditcardprocessing.com has announced the top 10 payment processing companies for summer 2012. The list is generated using real customer feedback and intended to help new business startups choose the lowest cost option with the best support to begin accept credit card payments.
According to the site, real customer feedback is essential in the hyper competitive merchant services industry. Hidden fees, less than competitive rates and poor service and support can all be avoided by heeding the advice provided by other entrepreneurs.
RateCreditCardProcessing.com is different than other review sites in that customer feedback directly drives the company rankings. As the tagline of the site says, they review the good, the bad, and the ugly about credit card processors reviewed.
In addition to the company ranking system, the site provides visitors with educational resources detailing how payment processing works and what new businesses can do to save money.
Customers are able to share their experiences and businesses can compare the processing rates of the industry leading providers at a glance. Because of this people looking to grow their business can find the best processor faster, and with more confidence that they will be treated as they should.
About:
RateCreditCardProcessing.com was established in February of 2009 to provide realistic reviews of credit card processing merchants. There is no advertising allowed on the site and no way for the merchants to influence the rankings. This is designed to provide customers with accurate and independent reviews of the available credit card processing companies.
Contact:
Greg Wong, Representative
http://www.ratecreditcardprocessing.com