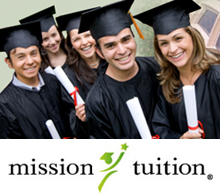 Saving for College
Las Vegas, Nevada (PRWEB) July 10, 2012
Cardiff International, Inc. (Symbol: OTCBB: CDIF) today announced a partnership with "Las Virgenes Educational Foundation" (LVEF). The Las Virgenes Educational Foundation was created in the 1980s. During those early years, the LVEF helped promote new technology in the classroom. In 2003, LVEF stepped forward to help close the district's budget gap caused by cutbacks in California State funding, through a regional fundraising effort. Over the past ten years the LVEF summer school program has saved teaching and staff positions, and funded technology, science programs, special education, teacher professional development and a College Acceptance Program for high school students. The Board of the LVEF is designed to be representative of the community, and made up of individuals who can bring unique perspectives and advantages to the organization.
LVEF's Executive Director, Stuart Selter states, "All children deserve a chance to go to college, and it is our goal to prepare the children for this opportunity. We know parents and families are trying their best to save money for their children's future educational needs and it is our belief MissionTuition.com provides a savings platform all families can benefit from".
Cardiff developed "MissionTuition.com" - a free exciting new educational savings program designed for all families regardless of income levels.
Cardiff developed proprietary back-end tracking software, while building one of the largest merchant coalitions in America with retailers such as Target, SEARS, Wal-Mart, Enterprise Rent-A Car, Bloomingdales, Nordstrom's, Walgreen's, etc. While families can save on a daily basis, they can utilize the amazing resources provided on the MissionTuition.com site to investigate, learn and understand all the 529 plans that are out there. Parents can learn that "College Savers" receive special tax benefits. Earnings are not subject to federal tax, and, in most cases, state tax as long as they use the withdrawals for eligible college expenses, such as tuition or room and board.
This news release contains forward looking statements within the meaning of the Securities Litigation Reform Act. The statements reflect the Company's current views with respect to future events that involve risks and uncertainties. These risks include the failure to meet schedule or performance requirements of the Company's contracts, the Company's liquidity position, the Company's ability to obtain new contracts, the emergence of competitors with greater financial resources, and the impact of competitive pricing. In the light of these uncertainties the forward-looking events referred to in this release might not occur.