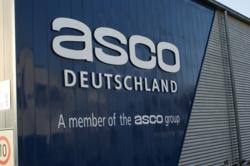 Farnborough, UK (PRWEB) July 10, 2012
Asco, proven specialist from design to manufacturing of high lift devices and complex precision mechanical subassemblies for the aerospace industry, has signed today a long term contract with Bombardier Aerospace Belfast to supply aluminum floor structure beams.
The parts will equip several fuselage sections of Bombardier aircraft, including the CRJ-700/900/1000, the Global & Challenger families, and the Learjet 70/75.
The parts will be manufactured in Asco Deutschland, center of excellence for both extrusion milling and large structural aluminum parts of the Asco group in Europe, located in Gedern Germany.
As sole source provider, Asco has been awarded this build to print work package, comprising 200 different part numbers, for multiple years.
Under the contract award, the Asco group extends its work share on components for Bombardier Belfast and Asco Deutschland further consolidates its position as complex mechanical assembler and manufacturer for extrusion milled and large structure aluminum parts.
The contract confirms a proven relationship of confidence and trust between Asco and Bombardier Shorts, including Asco's material (Otto Fuchs KG) and treatments (AERnnova/NMFE) long term partners.
About Asco
Asco, incorporated in 1954, is a proven technology specialist and supply chain integrator in design, development, precision machining, processing, and certified assembly of complex high strength metallic aircraft components (high-lift devices, landing gear components, and engine attachments).
Headquartered in Zaventem Belgium, Asco has three manufacturing plants in Belgium, Canada and Germany, an engineering office in the United States, a procurement office in Brazil and a commercial office in France. Asco has acquired a manufacturing plant in Oklahoma, United States, which will be developed over the next years.
Today, the Asco Group employs 1,300 people. Its worldwide, 100% Aerospace customer base includes most aircraft manufacturers as well as many related Tier-1 and Tier-2 suppliers.
http://www.asco.be
Contact:
Press(at)asco(dot)be
asco(at)asco(dot)be