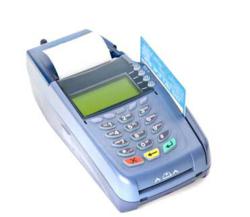 To start accepting credit card payments does not need to be a hassle...
(PRWEB) July 11, 2012
The popular consumer payment processing website http://www.ratecreditcardprocessing.com has announced a new processor service for higher risk businesses. New businesses needing a merchant account can now get accepted to begin accepting payments despite their high risk status.
The website traditionally helps business owners find the right processor solution for traditional products and services. According to the site, transactions in certain industries get classified as having a higher percentage of refunds and it can be difficult for owners to find merchant processing for their needs.
Accepting credit card payments has the following benefits:

Acceptance of Visa, Mastercard, Discover and American Express Improves Sales
Competitive Edge Over Cash Only, eWallet or Check Accepting Competitors
Streamlined, Easy, Sale Processing System
Convenience For Buyer
Additionally, the site encourages researching companies as critically important to get competitive rates and support. Undisclosed fees can handicap a business when most fragile.
RateCreditCardProcessing.com reveals real customer feedback on the top companies to empower consumers to choose wisely.
RateCreditCardProcessing.com was launched in February 2009 to provide business owners with accurate and independent feedback on payment processors. High risk processing and transaction services can be compared at a glance in order for consumers to choose the best with confidence.
Contact:
Greg Wong
http://www.ratecreditcardprocessing.com