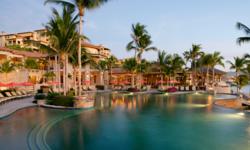 Park City, Utah (PRWEB) July 09, 2012
The celebrity real estate mountain retreat of DC Mountain Lab, situated on 22+ acres, surrounded by open space and nearby Glenwild Golf Course & Community, offers its own private lift to access its mountain fun on property. DC Mountain Lab has been host to world class snow board athletes and is currently listed at $6.9M, and being offered with a suggested opening bid of $3.995M. This celebrity property will afford the new owner pride of ownership with tremendous savings.
The second Park City real estate offering is one of the finest ski-in ski-out homesites in North America, located in Deer Valley® Resort, at 59 Red Cloud Trail. This offering includes the prestigious Talisker Club membership. The marketing of these signature Park City real estate properties is being coordinated in conjunction with two local prominent Park City real estate brokers. Visit Accelerated Luxury Resort Real Estate Sale for more information.
Accelerated Luxury Homes is pleased to include two new outstanding resort homes at Hacienda Beach Club & Residences. The Beach Front Villa #9, 4 bedrooms/4.5 baths, 3,424 sq.ft. includes private infinity pool sensational seaside views of Medano Beach at Land's End, with a suggested opening bid of just $3,999M, previously priced at $4.96M. The Veranda Residence offers 3,154 sq. ft. of sophisticated living with private infinity edge pool, 4 bedrooms, 4.5 baths with a suggested opening bid of $2.350M, previously priced at $3.299M. Join the new happy homeowners at Hacienda Beach Club & Residences as it is one of the fastest selling new resort communities in Cabo San Lucas with more than $14 million of new home sales within recent months. Its ideal beachfront location makes it accessible with frequent daily air flights from the United States, Canada and Mexico and a comfortable drive from the airport to this private and gated resort community.
The Sales Concierge is available daily 877.678.3370 for information or visit http://www.AcceleratedLuxuryHomes.com
"We are extremely pleased with the level of success we've been able to achieve with the prominent resort community of Hacienda Beach Club & Residences, and believe we can capture similar results for premier and celebrity mountain resort properties as these in Park City," says Michael Carreno, President and Chief Operation Officer at Paradigm. "Even though the national and global economy is still challenging, our innovative sales and marketing solutions exponentially expand consumer visibility to our properties and effectively converts them to increased sales."
About Accelerated Luxury Homes
Accelerated Luxury Homes, a division of Paradigm Real Estate Solutions, is a full service national Real Estate Sales and Marketing firm leveraging its proprietary technology platform, Marketing Success Portal®, to deliver the next generation of real estate solutions for homebuilders, developers and financial institutions. Paradigm Real Estate Solutions provides market research, proprietary web based technology and internet-centric methods For more information, visit http://www.AcceleratedLuxuryHomes.com