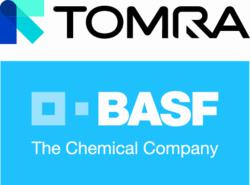 Rethinking how we can optimize our resources is the key to achieving a better environment and better business.
Shelton, CT and Wyandotte, MI (PRWEB) July 09, 2012
TOMRA of North America, Inc., a wholly owned subsidiary of TOMRA Systems ASA and leading global provider of advanced recycling solutions, and BASF the world's leading chemical company, today released a joint white paper, Resource Recovery for Venue Management – the Road to Zero Waste Through the Resource Revolution. The paper describes the concept of "zero waste," with special focus on organics recovery and commodity recycling as it applies to public venues.
The white paper, available for download at http://www.tomra-basf.com, addresses how venues such as stadiums, convention centers, concert halls, zoos and fairgrounds can work toward zero waste through organics recovery, recycling, and waste reduction
"Recovery of food, compostable food service items, and other organic materials are important parts of resource recovery programs at venues," said Chris Bradlee, Market Development Manager for BASF's Biodegradable Polymers Business in North America and one of the paper's authors. "These items often constitute a higher percentage of a venue's waste stream."
The paper, which also addresses the cost and efficiency implications of resource recovery, is being released ahead of the International Association of Venue Managers' (IAVM) VenueConnect show, to be held July 21-24, 2012, in Fort Lauderdale, Florida.
"With large numbers of people generating large volumes of waste at venues, these facilities serve as an ideal microcosm to apply the concepts of zero waste and resource recovery to benefit the environment and the organizational bottom line," adds Melissa Radiwon, Marketing Manager at TOMRA North America and one of the paper's authors. "Rethinking how we can optimize our resources is the key to achieving a better environment and better business."
At the IAVM show (Booth 538), TOMRA will present live demonstrations of the UNO reverse vending machine (RVM), which collects and sorts recyclable plastic, aluminum and glass beverage containers, and the Orwak 3110 baler, which compacts and bales recyclable materials. Event participants can also view a demo of TOMRA-Trac, a technology designed to help organizations monitor and manage their RVMs.
Videos and additional information about TOMRA and BASF are available at http://www.tomra-basf.com.
TOMRA
TOMRA was founded on an innovation in 1972 that began with design, manufacturing and sale of reverse vending machines (RVMs) for automated collection of used beverage containers. Today TOMRA is active in more than 50 markets worldwide and had total revenue of approximately 3.5 billion NOK in 2010. TOMRA has over 1,800 employees and is publicly listed on the Oslo Stock Exchange. The TOMRA Group continues to innovate and provide cutting-edge solutions for optimal resource productivity within two main business areas: Collection Solutions (reverse vending, material recovery and compaction industries) and Sorting Solutions (recycling, mining and food processing industries). TOMRA of North America, Inc. started operations in 1985 and is headquartered in Shelton, CT. For more information, visit http://www.tomranorthamerica.com or call 800-542-2569.
BASF – The Chemical Company
BASF Corporation, headquartered in Florham Park, New Jersey, is the North American affiliate of BASF SE, Ludwigshafen, Germany. BASF has more than 16,000 employees in North America, and had sales of $20 billion in 2011. For more information about BASF's North American operations, visit http://www.basf.us.
BASF is the world's leading chemical company: The Chemical Company. Its portfolio ranges from chemicals, plastics, performance products and crop protection products to oil and gas. We combine economic success, social responsibility and environmental protection. Through science and innovation we enable our customers in almost all industries to meet the current and future needs of society. Our products and system solutions contribute to conserving resources, ensuring healthy food and nutrition and helping to improve the quality of life. We have summed up this contribution in our corporate purpose: We create chemistry for a sustainable future. BASF posted sales of about €73.5 billion in 2011 and had more than 111,000 employees as of the end of the year. Further information on BASF is available on the Internet at http://www.basf.com.