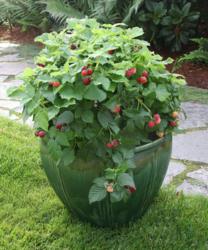 Garden Media's industry-wide reputation, trusted relationships and consistent delivery of WOW results were the key reasons these fine companies selected our boutique public relations firm, says Susan McCoy
Kennett Square, PA (PRWEB) July 11, 2012
Garden Media, the leading PR firm in the lawn and garden industry, continues to have a banner year, adding four new clients since the beginning of 2012.
"Garden Media's industry-wide reputation, trusted relationships and consistent delivery of WOW results were the key reasons these fine companies selected our boutique public relations firm," says Susan McCoy, president of the Kennett Square, PA marketing communications firm.
New clients range from a national tree company to a wholesale grower, all looking to Garden Media to build their brand reputation and help grow sales.
Havahart® —Promoting humane animal control products to keep critters out of gardens, Havahart signed-on with Garden Media to increase its online reputation. A division of Woodstream Corp. located in Lititz, PA, Havahart offers animal control and repellent options for a variety of animals including deer, squirrels, rabbits, raccoons, feral cats and other wildlife. Garden Media is focusing on social media and building brand ambassadors to drive consumers to Havahart's website.
Fall Creek Farm & Nursery®— Fall Creek Farm & Nursery in Lowell, OR is the world's leading wholesale blueberry nursery stock and genetics company. Garden Media is helping define, build and launch a new consumer brand of simply delicious berry shrubs called BrazelBerries®. With a team of breeders, technicians and research support staff, Fall Creek has carefully trialed and selected these new berries specifically for the home gardener.
"We selected Garden Media Group for their expertise in the lawn and garden industry," says Amelie Brazelton Aust from Fall Creek. "They are our Public Relations partner in the truest sense of the word. They understand our vision and have made it their own."
Soil Reef™—As a start-up, The Biochar Company in Berwyn, PA, selected Garden Media to help introduce and build its new brand, Soil Reef™, the gold standard of biochar, an ancient Amazonian practice of adding charcoal to soil. Soil Reef sources and produces sustainable biochar from wood and agricultural residues. Biochar enhances soil by retaining water, reducing nutrient leaching, increasing microbial life, and growing bigger, healthier plants.
The Growers Exchange—For 25 years The Growers Exchange was a garden shop with a following of local green thumbs in Richmond, Virginia. Now, the company resides solely on the web selling herbs straight from their garden to the homes of customers across the nation. They chose Garden Media for its excellent reputation for building buzz through strategic PR campaigns.
"Over the years we have worked with not one, not two, but five PR firms," says Kenan White from The Growers Exchange. "When we joined Garden Media Group we felt like we had come home. They get us."
Garden Media Group specializes in home, garden, horticulture, outdoor living, lawn and landscape industries, offering innovative PR campaigns designed to secure top media placements and partnerships with both traditional and social media. For gardening tips and tricks and new product announcements, visit our blog.