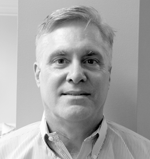 Herndon, VA (PRWEB) July 09, 2012
Chiliad Inc., the leader in iterative discovery solutions for big data analytics, today announced the appointment of Michael Schwien as Chief Financial Officer.
Mr. Schwien brings over 20 years of financial, operations and consulting experience. He has served as CFO for multiple early stage to middle market companies both public and private in the software and technology industry. He has participated in several significant funding events including the sale of Overwatch Systems to Textron, Inc. in 2006.
"Michael's 20-plus year track record as a successful senior leader in finance, combined with his breadth of experience across different stages of company development, clearly make him a strong addition to our senior management team," said Craig Norris, Chiliad CEO. "Michael will be a key contributor to Chiliad's growth and leadership in big data analytics as he shares the company's passion for developing solutions that can change lives through knowledge and discovery."
Prior to Chiliad, Michael was CFO for Bamboo Solution, a leading provider of enterprise software applications for Microsoft SharePoint. Before that, Mr. Schwien was Vice President of Finance for Overwatch Systems, Inc. (acquired by Textron, Inc.) where he led the successful integration of several acquired companies providing geospatial software and services to government and commercial customers. Michael has also held the position of Chief Financial Officer at privately held VitalSpring Technologies, Inc. a provider of healthcare business intelligence products and at VCampus Corporation a NASDAQ listed e-learning company. He has also held numerous accounting and business operations positions at BDM Technologies, Inc. (acquired by TRW), ICF Kaiser International and Deloitte & Touche. Michael holds a Bachelor of Science degree in Business & Administration from the University of Colorado and is a Certified Public Accountant.
"Chiliad's products are truly exciting, not only because they enable customers to take advantage of the transformative opportunities created by big data, but also because customers are already using our technology to save lives," said Michael Schwien.
Michael will be based in Chiliad's Herndon, VA, office and will report directly to Craig Norris.
About Chiliad
Chiliad is the leader in Big Data analysis across clouds, organizations, and other information silos. Chiliad Discovery/Alert™ enables organizations to securely reach, find, analyze and continuously monitor big data—whether structured or unstructured, classified or unclassified.
Thousands of analysts use Chiliad to find meaning among vast information collections and to drive more effective actions. With Chiliad, analysis and discovery within the biggest of Big Data can actually save time and money. Chiliad can reach data in nearly any location, eliminating the expensive and time-consuming need to consolidate or transform your data. At the same time, Chiliad minimizes training and administrative support by empowering users with a flexible, easy-to-use conversational query tool capable of delivering the most relevant results.