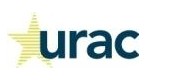 Washington, DC (PRWEB) July 06, 2012
URAC, a leading health care accreditation, education, and measurement organization, today opened a call for public comment to share input and opinions on proposed Community Pharmacy Accreditation standards. URAC provides accreditation programs through an educational approach for a broad range of health related entities including health care and pharmacy management organizations, health plans and related health information technology functions.
URAC is already a recognized leader in numerous accreditations across the health care continuum including existing pharmacy quality accreditation programs in Specialty Pharmacy, Mail Service Pharmacy, Drug Therapy Management, Pharmacy Benefit Management (PBM), and Workers' Compensation and Property and Casualty PBM. The URAC Community Pharmacy Accreditation program has been developed in response to the market need to differentiate community pharmacies that have the structure and processes in place to engage in more integrated, patient-centered and accountable care including the delivery and monitoring of comprehensive patient counseling and education, patient medication management, pharmacy wellness and preventative services and other quality management initiatives that improve care and reduce overall health care costs. This new accreditation will offer independent third party recognition and support for community pharmacies, validating excellence and quality in single and multi-site, independent and chain pharmacies. Members of the health care industry are encouraged to provide their comments on the proposed URAC standards at http://www.urac.org/publiccomment/. The deadline for public comment is 6:00 pm EDT on August 17, 2012.
The URAC Community Pharmacy Accreditation standards have been developed and recommended for release by an advisory group comprised of participants from industry sectors including chain and independent pharmacies, pharmacy benefit managers, health plans, consumers, business coalitions, pharmacy associations and other health professionals. The advisory group is chaired by Gene Reeder, RPh, PhD, a distinguished leader in pharmacy academia and research as well as in several pharmacy organizations.
"For community pharmacies, URAC accreditation will bring value by providing external validation of their efforts to improve quality patient care and management, and demonstrate the outcomes of these quality initiatives," said Dr. Reeder. "Documenting the services provided in community pharmacy practice settings and the impact they have on patient care is critical in today's healthcare market, and can lead to opportunities for broader recognition and reimbursement for improved quality and outcomes."
"Community pharmacies, so much more than a place to obtain medications, provide comprehensive medication management, consumer education and various other services that ensure consumer safety and consumer engagement," said Alan P. Spielman, URAC President and CEO. "As part of URAC's mission to improve quality in the industry as an objective, independent accreditation organization, we are developing this Community Pharmacy Accreditation program to recognize pharmacies that demonstrate their clinical capabilities while collaborating with consumers and other providers. Recognition for compliance with standards that put a premium on these comprehensive pharmacy services will significantly contribute to meeting the demand for better quality care in the marketplace."
During this public comment period, URAC is committed to having the broadest possible input into its standards development process. To review the draft standards and submit comments, go to http://www.urac.org/publiccomment/ by 6:00pm EDT, August 17, 2012. URAC anticipates releasing the approved community pharmacy standards later this year.
For more information about the URAC Community Pharmacy Accreditation program, contact Terri Smith Moore, PhD, RPh, Senior Manager, Product Development at tmoore(at)urac(dot)org or 202-216-9010.
About URAC
URAC, an independent, nonprofit organization, promotes health care quality through its accreditation, education and measurement programs. URAC offers a wide range of quality benchmarking programs and services that keep pace with the rapid changes in the health care system and provides a symbol of excellence for organizations to validate their commitment to quality and accountability. Through its broad-based governance structure and an inclusive standards development process, URAC ensures that all stakeholders are represented in establishing meaningful quality measures for the entire health care industry. URAC's programs are recognized by the Federal government, 47 states and the District of Columbia, and payers. In addition, in June 2012, URAC was conditionally named by the Department of Health and Human Services to serve as an HHS recognized accrediting entity for Qualified Health Plan issuers on Federally-facilitated Exchanges, created under the Affordable Care Act. For more information, visit http://www.urac.org.
Join us for URAC's Annual Quality Summit and Awards Program, October 9-11, 2012, Parc 55 Wyndham San Francisco – Union Square, San Francisco, CA. Visit https://www.urac.org/13thAnnualSummit/13thAnnualSummit.asp for more information.