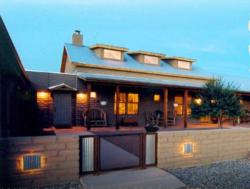 Advanced Phoenix Home Security Service from Elite Security Services Providing Trustworthy Home Protection Even During Power Failure, Thanks to Latest Back Up Power Techno
(PRWEB) July 06, 2012
Elite Security Services is creating waves in the Phoenix home security market with their recently introduced back up power technology. This advanced technology ensures proper functionality of security system even when home power supply is not available. This technology would now be available with all the service plans offered by Elite Security Services in Phoenix. The ADT authorized dealer of home protection systems has been operating in Phoenix since last one year, and presently offers their efficient security solution in all top cities, in Canada and the United States. Their low cost security plans are available from an affordable price of $35.99 per month.
The introduction of this new technology would certainly help Elite Security Services to strengthen their position in the Phoenix home security industry. Traditional security systems stop functioning during power outages because they rely entirely on home power supply. This raises a serious question concerning the reliability of these systems because burglars can easily break in just by disconnecting the power connection. This, however, is not possible with systems that are equipped with back up power technology because they have the additional option of deriving power from the back up battery.
While introducing this technology in Phoenix, the owner of Elite Security Services Paul Shakuri said, "All our systems would now be operational even in the absence of home power, thanks to battery back power system. The best thing is that this benefit would be available with all our plans without any additional expense". Reliable company sources have revealed that the demand for the home protection plans from Elite Security Services has increased substantially in the Phoenix home security market since the introduction of this technology.
About the Company: Elite Security Services is a rapidly growing company in the home security industry. They offer highly efficient and economical home security solutions in America and Canada.
Contact
Paul Shakuri
Phone: 800-880-9569
Website: http://www.YourAlarmNow.com