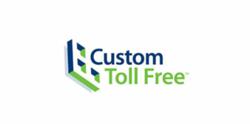 "We are giving clients who have listened and marketed their number an opportunity to share their success while igniting creativity in clients who may not have incorporated their toll free numbers as effectively." Christy Green, Vice President
Mill Creek, WA (PRWEB) July 09, 2012
With smart phones, data plans and video-chatting continuously changing and spanning the horizons, it would seem that many of the conveniences and amenities enjoyed through phone service would seem about as outdated as the "portable" phone. However, some new trends that have taken shape and seen success are actually enhancements of the old.
Michael Jordan, Magic Johnson and Larry Bird throwback basketball uniforms still take precedence over today's threads sporting the names and numbers of LeBron James and Kobe Bryant, Converse Chuck Taylor All-Stars (though now owned by Nike) remain among the most fashionable in sneaker culture. Even after 200 years, denim jeans have yet to go out of fashion to this day. Finally, when a customer needs to directly contact a business, they still dial an 800 toll free number. In the continuing tradition of offering excellent customer services and branding assistance for a wide variety of clients, Custom Toll Free has raised the call with an exclusive new Facebook contest that could land one lucky winning business a free Kindle Fire for the best homespun advertisement of their own 1-800 toll free number.
Toll free number services have aged nicely. Though an old medium for communication, it still remains as the go-to option for customer service due to its convenience and availability as an easy-to-remember option. What if in the expansion of the information age, toll free numbers have actually managed to do better business? While communications have varied across the boards and industries, 800 numbers have managed to instill a strong nationwide image and more consumer confidence in businesses. In order to celebrate, Custom Toll Free is putting on a contest on their Facebook page for a Kindle Fire. For entry, users just have to "Like" Custom Toll Free on Facebook and upload a picture showcasing the vanity phone number of their respective business up on the wall.
Toll free services have been around since the 1960's, and though it may seem to be an outdated service given the Internet-dominated business environment, they have proven to be an incredible tool toward the branding of businesses. Much like a dot-com site managed to create ease-of-access in the hands of customers, 800 numbers have always been around in catering to catchiness. A recognizable toll free number has proven to enhance brands toward building new successes and providing customers with access on a one-on-one level.
About Custom Toll Free:
Custom Toll Free has spent the last twelve years leading the heavily invested approach toward developing the most advanced and efficient means of taking on today's technology. Custom Toll Free excels through the implementation of time-tested techniques. As a result, they have helped several large brands such as Best Buy, Kraft Foods, Weight Watchers and 1-800 Contacts with their business phone number needs. With a wide selection of service additions including the reverse look-up feature, a premium affiliate program and other amenities, Custom Toll Free has proven to improve web presence and provide a more dynamic and interactive experience for visitors. Custom Toll Free has shared a long history of successes in maximizing profit by maximizing availability and engagement.