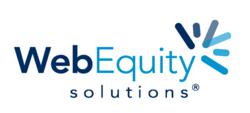 Omaha, NB (PRWEB) July 10, 2012
WebEquity Solutions® LLC (WebEquity) announced today that Lincoln Savings Bank is currently expanding its use of the Company's core lending system, as well as implementing the WebEquity Risk Dashboard and ALLL tools. The institution is adopting WebEquity's cloud-based solution as its single, standard platform for automating Agriculture (Ag) and Commercial lending processes. Lincoln Savings Bank began moving its Commercial loans to the WebEquity system in February and will complete conversion of its entire portfolio this summer.
The Iowa-based institution with $580 million in assets has been successfully utilizing WebEquity's software solutions exclusively for Ag lending for almost 15 years. It has experienced steady Ag loan development during that time and has grown its Commercial lending business to now represent more than half of the bank's overall portfolio. In late 2011, Lincoln Savings Bank identified the need to establish a uniform approach to credit analysis and reporting across both business loan disciplines.
In an initiative led by Executive Vice President Dana Uhlenhopp, Lincoln Savings Bank conducted a thorough evaluation of six different software packages. Uhlenhopp and his team identified WebEquity's system as uniquely qualified to help the bank: streamline processes; gain greater flexibility in establishing risk ratings, credit presentations and spreading requirements for each loan type; and, define robust workflows for decision making and eSignature approvals. Uhlenhopp has been recognized this month by the Independent Community Bankers of America (ICBA) as a 2012 Lending Star for his contribution to increasing the bank's loan volume.
"Throughout my 25-year tenure at Lincoln Savings Bank, I've remained committed to embracing technology where possible to improve operational efficiency, loan performance and our ability to serve our community exceptionally well," said Dana Uhlenhopp. "Expanding our investment in WebEquity's software will enable us to meet these objectives and more. Utilizing the Company's complete lending platform, we will be better positioned to strategically grow our Ag and Commercial loan portfolio and proactively manage asset quality and credit risk."
Extending beyond WebEquity's core lending platform, Lincoln Savings Bank will also take advantage of the Company's Risk Dashboard and ALLL tools. The Risk Dashboard will enable the bank to perform pre- and post-approval stress testing of loans across its portfolio to more proactively analyze potential problems and take prompt action to minimize risk exposure. WebEquity ALLL will give Lincoln Savings Bank the ability to automate and expedite the Loan Loss Reserve process, helping the institution to systematically and accurately calculate and manage its loan loss reserves—establishing an in-depth audit trail to support ALLL decision-making and ensure transparency.
"Congratulations to Dana on being named an ICBA 2012 Lending Star. We value his appreciation for the advantages technology brings to the bank's efforts at improving efficiencies across their lending processes," said Doug McGregor, CEO of WebEquity Solutions. "Dana and the team at Lincoln Savings Bank widely sought and found in the WebEquity platform the distinct ability to automate, optimize and achieve uniformity of the bank's Ag and Commercial lending practices. We are pleased to further our relationship with Lincoln Savings Bank."
A cloud-computing, Software-as-a-Service (SaaS) solution, the WebEquity platform provides a number of additional advantages for Lincoln Savings Bank. The software is hosted at WebEquity's state-of-the-art data center, so there is no installation required, no hardware costs and minimal or no demand on the bank's IT resources.
About Lincoln Savings Bank and LSB Financial
LSB Financial and Lincoln Savings Bank together comprise a $580,000,000 financial services organization with over 200-employees serving customers through offices in Central and Northeast Iowa. LSB Financial offers coordinated financial solutions including personal and commercial insurance; investment services; trust & estate planning; employee benefit programs; and real estate services. Lincoln Savings Bank provides a wide array of full-service banking solutions and financial planning services.
For over a century, LSB has been an Iowa-owned institution devoted to serving the needs of customers. Since founding the bank on August 28, 1902, the company's philosophy has been based on a small set of timeless guiding principles referred to as Core Values: Honesty, Integrity & Quality; Engaging, Supportive Relationships; Pride & Commitment; Continuous Improvement; Passionate Community Stewardship; and Excellence in Reputation. http://www.mylsb.com
About WebEquity Solutions LLC
WebEquity® is the proven leader in on-demand lending software. More than 750 financial institutions and 20,000 lending professionals use WebEquity to automate and streamline their lending process and reduce operational costs, while making more uniform and profitable credit decisions. The company offers financial institutions a distinct advantage with a single solution that works for all loan types, an on-demand model that provides centralized, anywhere access, and the flexibility to configure the system so it fits their lending practices. WebEquity serves institutions in the U.S., Canada and Australia. WebEquity is the Preferred Service Provider of the Independent Community Bankers of America for commercial/Ag lending, stress testing and ALLL software. For more information call 800.264.0787 or visit http://www.webequitysolutions.com
###
Company Contact:
Mallory Eccker
Marketing Manager
WebEquity Solutions
mallory(dot)eccker(at)webequitysolutions(dot)com
402.344.5252