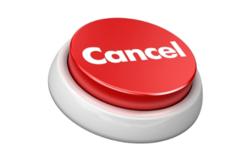 (PRWEB) July 06, 2012
Zane Benefits, which provides online health insurance alternatives that save employers up to 50% annually, today published information for businesses wishing to cancel their group health insurance plan.
Today, many small businesses are canceling group health insurance coverage due to cost, participation and administrative hassle. When a business cancels its group health insurance policy, the employees not only lose their health insurance, but they also lose the tax advantages associated with employer-based premium contributions.
There are are three ways to help businesses that cancel group health insurance due to cost, participation or administrative hassle:
1. Establish a Defined Contribution Health Plan
2. Setup a Premium Reimbursement Arrangement (PRA)
3. Connect with a Private Health Exchange
HOW TO CANCEL A GROUP HEALTH INSURANCE PLAN
When a company cancels its health insurance plan, it needs to call a customer representative with the insurance company. By calling, an insurance representative can confirm the steps the company must take to successfully cancel the group health insurance policy. For instance, some insurance companies may require that a fax or letter be sent confirming the cancellation. Correspondence via email only may result in the employer being obligated to pay for next month's premium.
1. Establish a Defined Contribution Health Plan
Defined contribution health plans are an affordable alternative to employer-sponsored group health insurance plans. Rather than paying the costs to provide a specific group health plan benefit (a "defined benefit"), employers can fix their costs on a monthly basis by establishing a defined contribution health plan.
Key features:

No Minimum Contribution Requirements
No Minimum Participation Requirements
2. Setup a Premium Reimbursement Arrangement (PRA)
Premium Reimbursement Arrangements allow employees to reimburse themselves for out-of-pocket health insurance costs tax-free. This saves employees 20-40% in taxes on health insurance costs. Businesses not currently offering health benefits may consider increasing employee wages in an effort to help key employees with their individual health insurance costs. The problem is that the business and the employees are paying thousands of dollars in taxes every month unnecessarily. This is because W-2 employees cannot take a tax deduction for individual insurance without a PRA!
Key features:

Employees typically save 20-40% on their health insurance costs
Businesses save 7.65% on every dollar in FICA and FUTA
3. Connect with a Private Health Exchange
A private health exchange is a health insurance exchange run by a private company. Health plans and carriers in a private exchange must meet certain criteria defined by the exchange management. Private exchanges often include online eligibility verification, and mechanisms for allowing employers who connect their employees with exchanges to offer defined contributions.
Key features:

Choice of multiple individual health plans and insurance companies
Portability of individual health insurance policies
About Zane Benefits, Inc.
Zane Benefits, Inc, a software company, helps insurance brokers, accountants, and employers take advantage of new defined contribution health benefits and private exchanges via its proprietary SaaS online health benefits software. Zane Benefits does not sell insurance. Using Zane's platform, insurance professionals and accountants offer their clients a defined contribution plan with multiple individual health insurance options via a private health exchange of their choice.