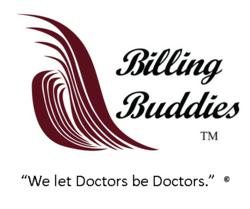 You'll miss the best things if you keep your eyes shut.
- Dr. Seuss
Minneapolis, MN (PRWEB) July 06, 2012
In the OIG 2012 Work Plan, chiropractic services were outlined to be reviewed. Specifically, the work plan listed the following:
Chiropractors: Part B Payments for Services (New) - We will review Medicare Part B payments for chiropractic services to determine whether such payments were in accordance with Medicare requirements. Prior OIG work identified inappropriate payments for chiropractic services furnished during CY 2006. Medicare chiropractors' services include only treatment by means of manual manipulation of the spine. (42 CFR § 440.60.) Chiropractic maintenance therapy is not considered to be medically reasonable or necessary and is therefore not payable. (CMS's Medicare Benefit Policy Manual, Pub. 100-02, ch. 15, § 30.5B.) HHS OIG Work Plan | FY 2012 Part I: Medicare Part A and Part B Page I-19 Medicare will not pay for items or services that are "not reasonable and necessary." (Social Security Act, § 1862(a)(1)(A).) (OAS; W-00-12-35606; various reviews; expected issue date: FY 2012; new start)
Ok, so what does this mean in plain English? Let's start by stating it is a well-known fact that Medicare doesn't pay for many necessary services, for example; hearing aids, dentures and most nursing home stays. Unfortunately, maintenance chiropractic care is another item not covered by Medicare. The theory of Medicare coverage for chiropractic care is very similar to nursing home stays in that Medicare will only pay if the patient is actively showing improvement and the documentation supports this. In the typical nursing home stay, Medicare pay for 20 days or less even though Medicare benefits will cover up to 100 days. This is because most patients simply cannot continue to improve beyond 20 days and are given the choice of being discharged or becoming self-pay. (Few Medicare patients have a secondary insurance that will pay for a non-covered Medicare stay. Most secondary insurances pay deductible and co-insurance of covered stays.) Medicare for the purpose of chiropractic and nursing home stays will only cover if the patient is actively showing improvement or rehabilitative services. Medicare does not pay for maintenance care. Please note, just because Medicare does not pay for services does not mean the services are needed.
Below is an outline for how a Medicare patient should be processed for chiropractic services:
1) When a patient presents themselves, identify through a PART exam if they have a subluxation and a corresponding symptom in which it can be established that he/she can show improvement through active treatment.
2) Establish an Onset date.
3) Treat the patient and continue adding an AT modifier as long as it can document the patient is actively improving.
4) Once improvement can no longer be documented; a patient education session should take place and an ABN presented. (The current ABN is dated 3/11. ABN) During this session, explain to the patient that Medicare does not cover many needed items such as hearing aids, dentures, or most nursing home care and this applies as well to maintenance care for chiropractic services. Then state: "However patient, you can benefit greatly by receiving maintenance care….. " The patient has three options to choose from on the ABN; 1) Continue receiving services and have Medicare billed (use GA Modifier), 2) Continue receiving services and not have Medicare billed or 3) Stop treatment.
5) If the patient then has an exasperated condition or a new condition and you can document that they would show improvement with active treatment, the process starts over again with a new onset date.
Doctors often say; "I never treat anyone that isn't in active therapy." Unless the patient is intuitive and stops coming back once they have reached maintenance care or the doctor's psychic; I don't understand how this would be the case. The patient would/should eventually come back for their weekly or two week appointment and say; "I'm feeling great doc. There have been no problems since our last visit." At this point, step three above would kick in. Also, another issue seen in chiropractic billing is the onset date is very old. Medicare will look at it and see if it's reasonable to for a patient to show constant improvement since….. (six months ago, twelve months ago, two years ago etc.)
Here is the link to the OIG 2012 Work Plan:
If anyone has questions, you can reach Bonnie J. Flom, CMRS directly at 952-657-7505.