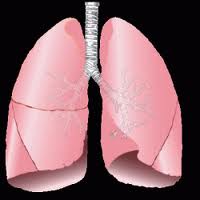 side effects of NuvaRing may include among others:
• Increased risk of blood-clotting problems, heart attack, stroke, liver cancer, gallbladder disease and high blood pressure
San Diego, CA (PRWEB) July 09, 2012
The media spotlight is often a double-edged sword. No one knows this better than Alyssa Foster and women who suffer from alleged Nuva Ring Side Effect. And yet, gossip and rumor-mongering aside, the real story here is being overlooked according to Sean Burke of AttorneyOne.
According to court documents, on June 6th, 2012, a Pennsylvania woman, Alyssa Foster, filed a lawsuit in New Jersey District Court (case no. 2:2012cv03435) alleging that she suffered a pulmonary embolism caused by her NuvaRing. NuvaRing is a contraceptive that comes in the form of a vaginal ring using female hormones in an effort to prevent ovulation. NuvaRing was approved by the FDA in October 2001 and it is marketed and sold by the Organon USA Inc. The plaintiff claims she started using NuvaRing in February 2010 and in June 2010 she suffered a pulmonary embolism. Defendants are Organon Pharmaceutical, Akzo Nobel NV, Schering-Plough Corporation and Merck & Co.
In 2011, the FDA published the "Combined Hormonal Contraceptives (CHCs) and the Risk of Cardiovascular Disease Endpoints" study revealing that the NuvaRing raised the risk of blood clots by 56% when compared to older birth control pills. Women who used the NuvaRing were at increased risk of DVT, pulmonary embolism and arterial thrombotic events such as heart attacks and strokes.
AttorneyOne.com, a recognized authority on law, can provide helpful advice and simple solutions including how to get in contact with legal counsel so that, in case of severe adverse events from NuvaRing, someone can easily and inexpensively deal with it. As Mr. Burke, director of Media Relations for AttorneyOne.com, added, "What all this information really illustrates is that threat from NuvaRing remains. For that reason, our focus should squarely fall on getting the word out and assisting people in finding the right legal assistance."
According to Mayo Clinic, side effects of NuvaRing may include among others:

Increased risk of blood-clotting problems, heart attack, stroke, liver cancer, gallbladder disease and high blood pressure
Vaginal infection or irritation
Breakthrough bleeding or spotting
Weight gain
Depression
Decreased sex drive
AttorneyOne.com has further information on NuvaRing lawsuits including how to get in contact with legal counsel.
Headquartered in San Diego, CA Attorney One was founded in 2004 and is not a law firm. They offer a nationwide legal service which helps consumers find the best representation for their legal needs. You can learn more about Attorney One at our website http://www.attorneyone.com. You can also find us on Facebook at http://www.facebook.com/AttorneyOne. Checkout earlier news from us at http://www.prweb.com/releases/2012/7/prweb9672790.htm.