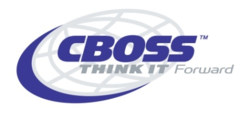 ...Richard's expertise in strategic health care IT solutions will expand and strengthen CBOSS' geographic footprint.
BOARDMAN, OH (PRWEB) July 09, 2012
CBOSS, Inc., the leading provider of PCI DSS-compliant, secure online payment solutions for various industries, including healthcare, government and regulated industries, and a recognized technology and software developer leader, has appointed Richard F. Wagner as senior account executive.
Most recently, he was a top performing health care sales and management professional with McKesson Provider Technologies in Atlanta, Ga. He previously served as a regional sales executive with Noteworthy Medical Systems, Inc. in Cleveland, Ohio. He earned a Bachelor of Science degree in economics from the University of Pittsburgh.
At CBOSS, Wagner will lead health care sales efforts in the Northeastern U.S., focusing initially on Pennsylvania, Ohio, West Virginia, Maryland and Virginia. He will identify opportunities with hospitals and physician groups, as well as with a range of strategic partnerships.
"With our expanding role in the health care industry gaining recognition, Richard's expertise in strategic health care IT solutions will expand and strengthen our geographic footprint," said Jenny Hammond, vice president of operations, CBOSS.
CBOSS, based in Boardman, Ohio, is delivering results to clients in 20 states, plus Latin America, with hundreds of implementations, nearly half in health care. CBOSS is well known for its management of the Ohio Bureau of Motor Vehicles (BMV) OPLATES.com website, which includes the processing of all online payments for license plates from the site. CBOSS has provided the State of Ohio with these services under contract since 2000.
About CBOSS
From enterprise software solutions to managed services, CBOSS specializes in the design and implementation of portal solutions for e-payment processing, workflow automation and content management using industry-standard platforms and tools. Since 1994 over 700 businesses and government agencies have looked to CBOSS to deliver feature-rich services and solutions that are cost-effective, reliable and secure. CBOSS has renewed its Level I compliance with the Payment Card Industry (PCI) Data Security Standard, which provides the highest levels of security for e-commerce and other e-payment processing services. CBOSS also achieved a new certification in globally accepted international accounting standards, the Statement on Standards for Attestation Engagement (SSAE) 16 Type II.
Visit them at http://www.cboss.com.