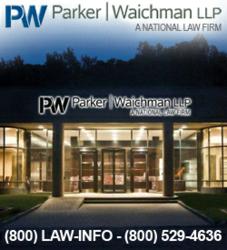 (PRWEB) July 06, 2012
Parker Waichman LLP, a national law firm dedicated to protecting the rights of victims injured by defective drugs, has filed a lawsuit alleging the use of Plavix caused gastrointestinal hemorrhaging in one woman. The suit was filed on June 29th in the Supreme Court of the State of New York, County of New York (Index No. 154135/2012). Bristol-Myers Squibb Company, Sanofi-Aventis U.S., LLC., Sanofi US Services Inc., and Sanofi-Synthelabo, Inc. have been named as Defendants.
According to the complaint, the Plaintiff, a woman from Pinal, Arizona, took Plavix from 2005 to 2010. During this time she suffered from two gastrointestinal hemorrhages – most recently in July 2010. The suit alleges that the Plavix caused the bleeding and claims severe and permanent injuries, physical impairment and disfigurement, physical pain and suffering, mental pain and suffering, loss of enjoyment of life, sums of money incurred from past, present and future medical expenses associated with monitoring and treating the injuries.
The lawsuit alleges that the Defendants knew about the dangers of Plavix, but chose to expose patients to these risks for their own financial gain and self-interest. In particular, the complaint states that the Defendants misrepresented the drug and were aware that the safety information was inaccurate and misleading.
The U.S. Food and Drug Administration (FDA) approved Plavix in 1997 to prevent blood clot, stroke and heart attack in high risk patients. According to the complaint, the drug was a financial success for the Defendants; in 2005, it was the sixth best-selling drug in the United States with annual sales of $3.5 billion. The lawsuit points out that Plavix costs about four dollars a day for one dose, compared to 4 cents a day for Aspirin, which can be used for the same purpose.
Although Aspirin and Plavix can treat the same patient population, the Defendants marketed Plavix as the better option due to supposed benefits on the stomach and cardiovascular health, the suit says. However, research suggests that this claim is untrue. In 2005, the New England Journal of Medicine published a study comparing the effects of Plavix versus Aspirin plus and heart burn pill in patients who experienced ulcer bleeding and found that the bleeding was significantly higher in patients who took Plavix.
Parker Waichman LLP continues to offer free legal consultations to victims of alleged Plavix side effects, including:

Cerebral hemorrhage
Thrombotic Thrombocytopenic Purpura (TTP)
Gastrointestinal bleeding
Ulcers
Internal bleeding
Bone marrow damage
Heart attack
Stroke
Death
If you or a loved experienced serious, life-threatening internal bleeding, heart attacks, strokes, or a blood disorder, and you believe Plavix is to blame, please contact their office by visiting the firm's Plavix side effects page at yourlawyer.com. Free case evaluations are also available by calling 1 800 LAW INFO (1-800-529-4636).
For more information regarding Plavix side effects lawsuits and Parker Waichman LLP, please visit: yourlawyer.com or call 1-800-LAW-INFO (1-800-529-4636).
Contact:
Parker Waichman LLP
Gary Falkowitz, Managing Attorney
(800) LAW-INFO
(800) 529-4636
yourlawyer.com