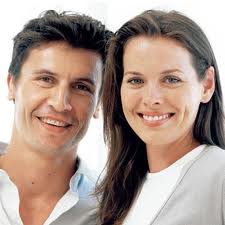 hair loss products gentle for everyday use
Miami, FL (PRWEB) July 07, 2012
Bosley Defense System is for the beginning stages of hair loss. Bosley Defense is recommended for normal to fine hair, when thinning hair is first noticed. This system is available specifically for non-color treated hair or color treated hair. Rebecca, the lead beauty consultant, at TheBeautyPlace.com, stated, "Clients call in looking to buy a thinning hair program that does not make them feel as if they are different. They do not want any funny smells or various steps in achieving hair re-growth." The
Bosley Defense Starter Pack for Non-Color Treated Hair, $28.89, is a 30 day supply of shampoo, conditioner, and leave-in treatment.
The beauty consultants recommend the Bosley Revive Starter Kit for Non-Color Treated Hair, $28.99, for clients who have noticeably sparse areas of hair. "The system is named Revive. It revives hair follicles, strengthening them, hair does not fall out, " stated Rebecca. The Bosley Revive system is recommended for visibly-thinning hair and available for non-color treated hair or color-treated hair. The Revive starter pack includes a shampoo, conditioner, and a leave-in treatment.
The shampoo , conditioner, and leave-in treatments are available in small and large sizes. The largest size, a 33.8 oz bottle, is recommended by the beauty consultants to clients who have made a decision to use Bosley hair loss products indefinitely. Many clients state that its large size makes it a cost-effective option.
The hair loss brand also incudes supplements for Men and Women. The Bosley Hair Supplement for Men 60 Ct., $27.00, a nutritional supplement formulated to complement the use of Bosley hair products. The supplements revitalize fine and thinning hair by boosting the immune system and inhibiting the chemical DHT, a cause of hair loss. It improves circulation of blood to the scalp and helps in the improvement of eczema, dandruff, and psoriasis. Overall, it works to improve the conditions of scalp for healthy hair growth. "The supplements are great! They help in the improvement of various slkin concerns, but through its vitamins and minerals helps maintain healthy skin and nails", stated Rebecca, the lead consultant, at TheBeautyPlace.com.
Bosley Volumizing and Thickening Nourishing Leave-In, $13.74, an alcohol-free leave in treatment. It is a best-seller for its volumizing and thickening action, helping to detangle hair and offering humidity resistance. Its weightless formula allows it to be used as a smoothing and styling product. It is recommended for all hair types.
Bosley Hair Loss Styling Products $13.74 - $16.95, range from gels, mousse and hairsprays. The Bosley styling products help style hair, but offer continued hair loss prevention and hair re-growth treatment. UV protection is included in its formula.
TheBeautyPlace.com is a leading online retailer of professional beauty products for hair and skin care needs. Find some of the industry's top beauty brands at extremely competitive prices. Hair products offered by TheBeautyPlace.com range from professional flat irons to products for hair loss. Quality skin care products address skin concerns from anti-aging to acne-prone skin.
Follow TheBeautyPlace.com
On Twitter: @TheBeautyPlace
On Facebook: Facebook.com/pages/TheBeautyPlacecom/125435188536?ref=ts
TheBeautyPlace.com Blog: http://www.blog.thebeautyplace.com