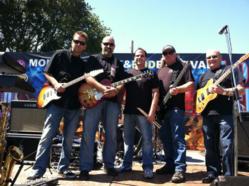 Please bring chairs or a blanket and enjoy a summer evening of great music
Madera, CA (PRWEB) July 06, 2012
The Madera County Arts Council is once again hosting a series of concerts at Lions Town and Country Park in Madera.
A total of five concerts will be held in the scenic, outdoor venue located on Howard Road on the western side of the town. The music ranges from classic rock gospel, and 70-80's hits.
The series kicks off July 8 with the Hal Magnie Band. A no host BBQ starts at 6 pm, with proceeds benfitting the Madera Breakfast Lions and Madera Adult Day Care program.
The next concert is July 29 with Praise at the Park, featuring Sunnyside Grace, In Pursuit and Gospel singer Stan Mackey.
August 12 is a tribute to Madera's music man Jerry Venturi with guest accordionists.
The best music from the 70's and 80's will be performed by Neon Rose on Aug. 26 and then popular central valley band Yard Dogs will take the stage on Sept 9 with their mix of classic rock and country hits.
This is the 24th year the concert series has taken place in Madera. Music starts at 7 pm and goes until 9 pm and are free to the public.
"Please bring chairs or a blanket and enjoy a summer evening of great music," said Dianne Rich with the Madera County Arts Council.
To learn more, visit http://www.maderaarts.org/ or call 559-661-7005.
-END-