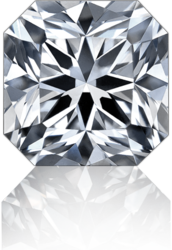 Los Angeles, CA (PRWEB) July 09, 2012
When shopping for the right diamond, some people have a difficult time. It is not only the look of the diamond that matters, but also where it came from. This is where the Ideal² Diamond, exclusively distributed by MK Diamonds, truly shines.
The Ideal² Diamond is cut from rough diamonds that are mined in Canada. Undiscovered until the last century, these diamonds are mined under rigorous regulations that ensure the effects of these practices are felt minimally, both on environmental and social levels. The mines are located in the tundra of the Canadian Arctic and are chosen based on their dedications to sustainability and the indigenous people living in the area. To guarantee this, independent monitoring programs keep watch over the day-to-day procedures and verify the compliance of the mines with environmental quality regulations. In addition, these programs allow consumers to purchase conflict-free diamonds.
Adding to the appeal of the Ideal² Diamond is its unquestionable beauty. This diamond is cut in the Hearts & Arrows pattern and it is the world's only square diamond cut in this manner. When viewed from above, the perfectly cut Ideal² Diamond shows eight distinctive arrows which are created by the symmetry between the diamond's 80 facets. From below, the ideal symmetry allows the viewer to see eight heart shapes in the diamond.
Performing exceptionally under a light return analysis, the Ideal² Diamond outshines most other diamond cuts. Certified ideal, this cut is a rarity that is held to the highest of standards in polish, symmetry and proportion.
MK Diamonds has the exclusive rights to distribute the Ideal² Diamond in the U.S. and the Caribbean. This means that any retailer in these areas must deal directly with MK Diamonds in order to provide this fine product to its customers.
About MK Diamonds:
MK Diamonds has been involved in the diamond industry since 1978. Though located in Los Angeles, California, the company's specialized diamond division distributes to retail stores throughout the world. To learn more about MK Diamonds, please visit http://www.mkdiamonds.com/ or to view our collection of designer engagement rings send an e-mail to info(at)mkdiamonds(dot)com. More information is also available by calling (800) 624-2634.