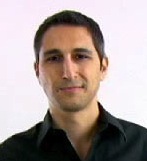 He definitely knows what he is talking about when it comes to creating products that sell
Provo, UT (PRWEB) July 07, 2012
Eben Pagan, creator of several personal development products, has announced that he is giving away 3 iPads along with an Apple Macbook Pro laptop to the best submission on each of his videos. There will be 3 of these training videos for a total of 9 iPads and 3 Macbook Pro's up for grabs.
These videos are free to watch and teach the viewer how to create and launch products that sell. All one has to do is post something that was learned or a thought that was creating from watching the video.
The first video called "Emotional Intellegence" shows how emotions motivate people and their buying decision when buying an informational product. It shows the different needs the customers have and the one needs that often gets overlooked. In fact, most people don't even know about it which can make the difference in a good product compared to a great product.
Eben also talks about his secret sauce for creating informational products that people buy. No one knows this better than Eben Pagan himself who has sold over $100 million in products alone. "He definitely knows what he is talking about when it comes to creating products that sell," say Jarad Severe owner of Foreclosure University.
During this first video training, Eben also gives away a free PDF that walks through the entire process of selling informational products. Videos 2 and 3 are set to launch shortly, so more iPads and MacBooks will be given away to the individuals who give the best submissions.
Eben Pagan is launching his newest product called Guru Product Blueprints which is why he has created these training videos to help educate and show viewers that exact model he uses when creating products. He understands this process very well. The Guru Product Blueprints program will open on July 17th.
ForeclosureUniversity.com has created a Guru Product Blueprints Bonus for those interested in learning how to create better products.