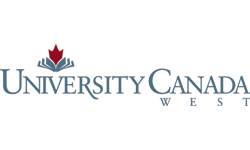 Vancouver, BC (PRWEB) July 09, 2012
University Canada West is pleased to announce the appointment of Dr. Arthur Coren as President and Vice-Chancellor. Randy Cox, Chairman of UCW's Board of Governance announced that Dr. Coren will assume his new duties on September 4, 2012.
Dr. Coren will be departing Kwantlen Polytechnic University after nine years as Dean of the School of Business. At Kwantlen he worked closely with faculty and staff to build a solid reputation for the School and to achieve recognition for the accomplishments of both its students and graduates. During his tenure as dean, the School achieved international accreditation, launched several successful degrees, and grew to be British Columbia's largest undergraduate business school.
Over a 16-year period, Dr. Coren has served in a variety of positions ranging from marketing instructor to chair of the Bachelor of Business Administration in Entrepreneurial Leadership program. He has also served as Kwantlen's Executive Director for International Education and the Dean of Academic and Career Advancement. In all those areas he developed strong relationships and achieved specific, measurable results. He has expertise in program development, outcome measurement, and has served as an expert reviewer with the Degree Quality Assessment Board. Dr. Coren holds an appointment with Guangdong University of Foreign Studies as Visiting Professor, MBA Education Center (Guangzhou, China).
His not-for-profit and public sector experience includes working as the Program Director for the Prime Minister's Awards for Teaching Excellence in Science, Technology and Mathematics, serving as a Vice President for the Canadian Centre for Creative Technology, and leading an initiative that won a Conference Board of Canada National Business-Education Partnership Award. Active in a variety of organizations, he serves on the boards of the Asia-Pacific CEOs and the Canadian Chinese Table Tennis Federation. Before joining Kwantlen, his private sector experience included work with Northern Telecom, consulting, and several entrepreneurial ventures. He served on active duty and in the reserve forces as a U.S. Army Infantry Officer.
Dr. Coren received his Ph.D. from the University of Nebraska, Lincoln. He holds a master's degree from the University of British Columbia and a baccalaureate from the University of the State of New York. His research interests are in the areas of leadership, organizational behavior, and academic integrity. His most recent article is scheduled for publication in an upcoming issue of the Journal of Academic Ethics.
In his new role as President and Vice-Chancellor of University Canada West, Dr. Coren will work closely with senior management, faculty and staff to maintain the quality of UCW's programs and services and oversee the continued growth and development of the university.
About University Canada West
Located in Vancouver, BC and online, University Canada West (UCW) offers bachelor of arts, bachelor of commerce and MBA degree programs. UCW is an independent teaching university dedicated to enhancing careers and the practical application of knowledge. We educate. We inspire. We nourish leaders. UCW operates on a five-term year to allow students to complete their degrees faster. The university is fully recognized and operates under the authority of the British Columbia Ministry of Advanced Education, on recommendation from the Degree Quality Assessment Board (DQAB).