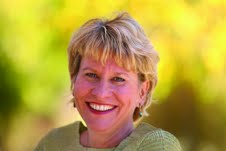 San Diego, CA (PRWEB) July 09, 2012
Marilyn Mandala Schlitz, PhD, will provide the commencement address for Saybrook University's Graduate College of Mind-Body Medicine in San Diego on August 14 at 7:30 PM. Saybrook students, faculty, and their friends and families are invited to attend the commencement program.
Marilyn Schlitz is a clinical research scientist and medical anthropologist. She is the Ambassador for Creative Projects and Global Affairs for the Institute of Noetic Sciences, and Senior Scientist at the Research Institute, California Pacific Medical Center in San Francisco. Dr. Schlitz is the author of Living Deeply: The Art and Science of Transformation in Everyday Life (Noetic Books/New Harbinger, 2008) and Consciousness and Healing: Integral Approaches to Mind-Body Medicine (Churchill Livingstone, 2004), and numerous book chapters and scientific articles on consciousness, healing, and human transformation.
Early in her career, Marilyn Schlitz developed an interest in remote viewing and paranormal phenomena. She has pursued research on psychophysiology, cross cultural healing, and the role of consciousness in health and healing. Her research studies include investigations of "compassionate intention" as a therapeutic intervention by partners of cancer victims, and the role of "distant intention" in healing. Dr. Schlitz has lectured worldwide, including presentations to the United Nations, the Smithsonian Institution, and the Explorers Club. Dr. Schlitz has been a valuable addition to the college of Mind-Body Medicine, which combines the best in alternative medicine techniques with rigorous cutting edge medicine to develop new best practices in health and wellness.
Dr. Schlitz also serves as adjunct faculty at the Graduate College of Mind-Body Medicine, and is currently serving on one doctoral dissertation committee.
Located in San Francisco, California and Seattle, Washington, Saybrook University is the world's premier institution for humanistic scholarship and research. Saybrook offers advanced degrees in psychology, mind-body medicine, organizational systems, leadership, and human science. For 40 years, Saybrook has empowered students to find their life's work and achieve their full potential. Saybrook's programs are deeply rooted in the humanistic tradition and a commitment to help students develop as whole people – mind, body, and spirit. Saybrook University is accredited by the Western Association of Schools and Colleges (WASC). It is also authorized by the Washington Higher Education Coordinating Board and meets the requirements and minimum educational standards established for degree-granting institutions under the Degree Authorization Act.
For more information, visit http://www.saybrook.edu