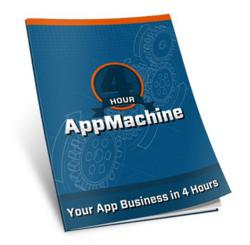 Imagine being able to offer a local business the ability to send special offers directly to their customer's smart phone during periods of slow business.
Scottsdale, AZ (PRWEB) July 06, 2012
Greg Jacobs has announced the upcoming release of his SkyBuilder mobile app creation software and AppEmpireFormula has prepared an exclusive SkyBuilder review.
The SkyBuilder software allows users to create an unlimited number of mobile apps for local businesses, personalities, and for niche markets without the need to hire a programmer or designer.
A SkyBuilder review by AppEmpireFormula.com revealed that this software isn't for everyone, but it can be a game changer for the person who wants to create and sell mobile iPhone or Android apps to local businesses.
"This software includes a number of templates which make it easy to create what essentially amounts to an unlimited number of simple mobile apps for local businesses, personalities or even for niche sites." said Jason Ayers of AppEmpireFormula.
During the pre-launch of SkyBuilder, Greg Jacobs is giving away free training and a free report entitled "4 Hour AppMachine" detailing how one can break into the 45 billion dollar app business.
For individuals or agencies that are already providing marketing or advertising services to local businesses, SkyBuilder can be used to create an additional product and service offering because users will be able to create mobile apps quickly and easily.
The creator of the software, Greg Jacobs, also points out how SkyBuilder can be used to create mobile apps about niche topics. SkyBuilder includes the ability to integrate in-app advertising by ad platforms such as Google's AdMob.
Jacobs is also providing training and advice for those new to the app business.
Those interested can visit the official site here.
Those interested in reading more about the software can read the SkyBuilder review here: http://www.appempireformula.com/iphone-app-business/skybuilder-review-is-this-4-hour-app-building-machine-for-you .